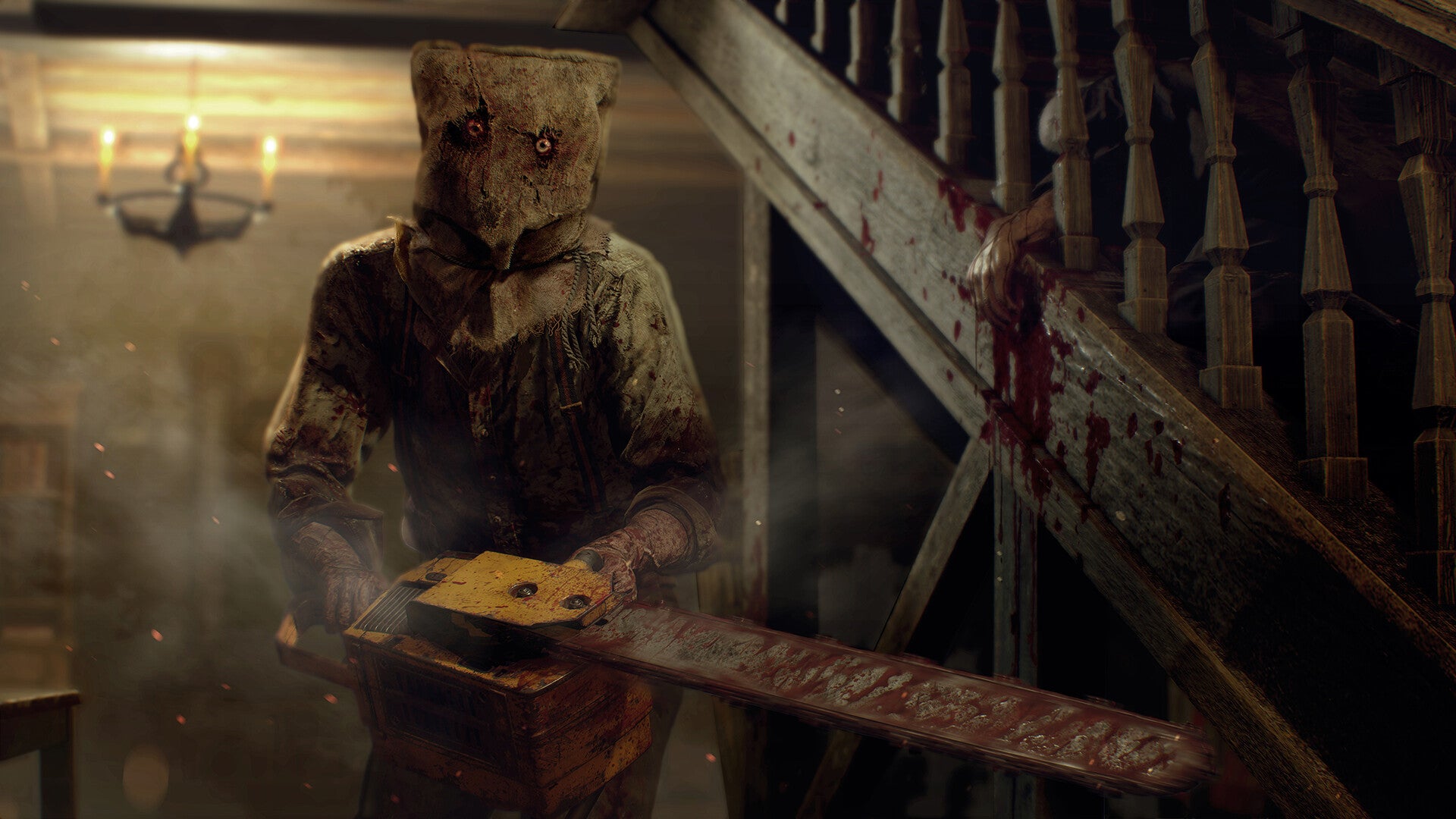 A third, secret, weapon has been discovered in the Resident Evil 4 Remake's demo.
If players are canny, they can come across the TMP (or, 'tactical machine pistol'). This weapon holds 50 rounds at once, and makes things a lot easier for those pitting themselves against the hoards of parasite-infested villagers.
To get hold of this weapon in the demo, you will need to discard everything in your inventory before getting to the village.
Then, once you make it into the village, you will be able to find a well that would normally be covered up. Head down the well's ladder and you will come across some breakable barrels and a chest with the TMP in it. Nice!
And, for those of you who are keen to beat the ultra-hard Mad Chainsaw Mode, good news – once you've unlocked the demo's TMP, it carries over with you to new playthroughs.
In addition to this little nugget of information, this weekend I also came across an interesting tweet about the demo. So, apparently you can spawn two Dr. Salvadors.
According to RuleTime, the Dr. Salvadors "only spawn individually". To get them both to show up, you need to trigger "each one with their different cutscenes".
"Kill that Dr. Salvador! Do the other cutscene," RuleTime proclaimed.
I have not tried this personally (yet), so here is RuleTime showing off the two Dr. Salvadors in one playthrough.
It's POSSIBLE to spawn in 2 Dr. Salvador's in the Resident Evil 4 Remake Chainsaw Demo!

They only spawn individually! You have to trigger each one with their different cutscenes! Kill that Dr. Salvador! Do the other cutscene!

Yes…I did MANAGE to kill both! pic.twitter.com/0iYSEMzqdx

— 𝐑𝐮𝐥𝐞𝐓𝐢𝐦𝐞 (@RuleTimeSpace) March 11, 2023

To see this content please enable targeting cookies.


Capcom has promised a "fresh but familiar" experience with its remake, which is set to release on 24th March for PS5, Xbox Series X/S, PS4 and PC via Steam.
Be warned though, as there are already copies of the game out in the wild, and gameplay footage has been spotted online. If you are keen to avoid any spoilers for this remake, tread carefully between now and the game's release.

To see this content please enable targeting cookies.

Go To Source