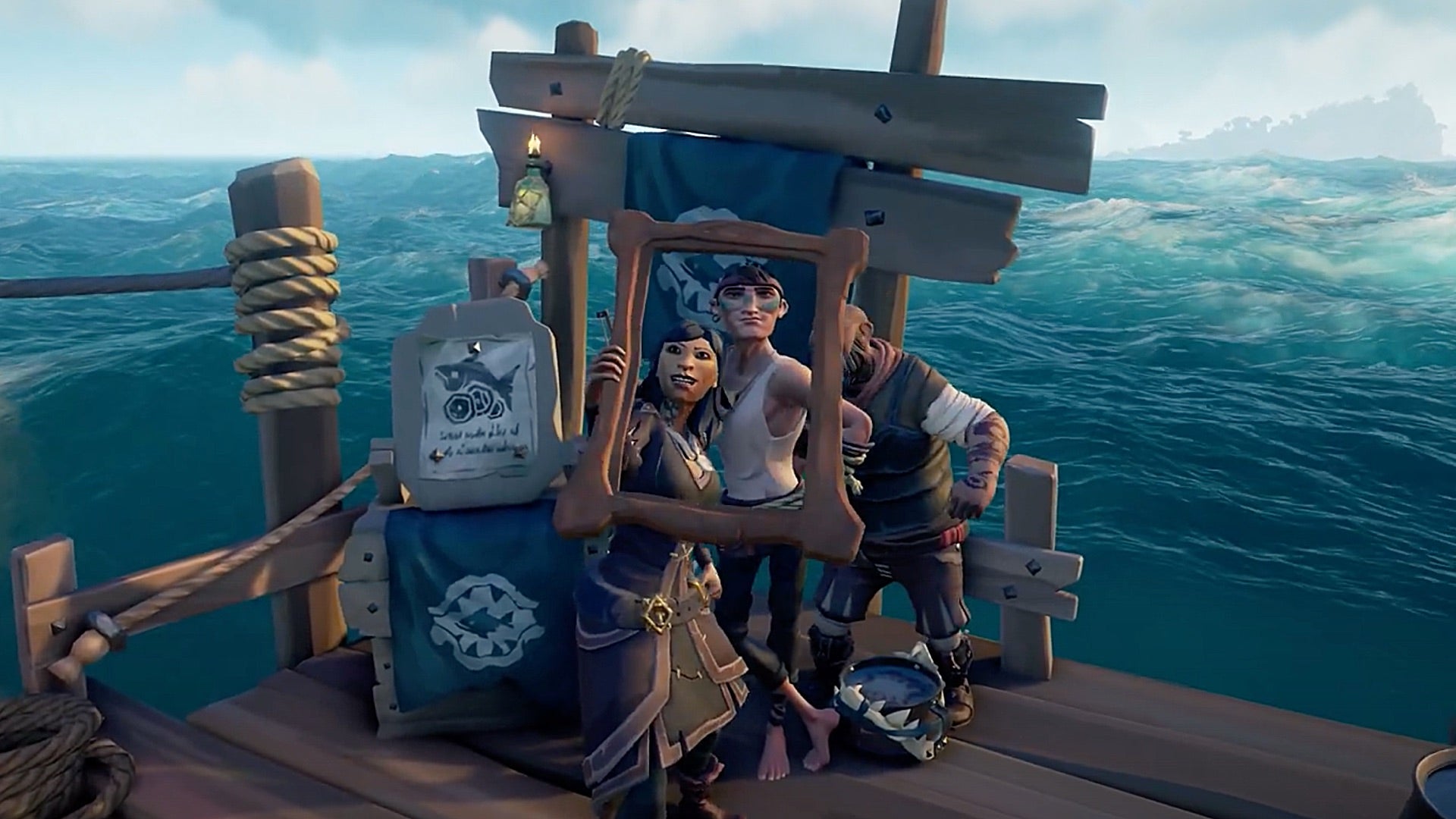 Sea of Thieves is – can you believe it? – five years old this month, and to celebrate its half-decade anniversary, developer Rare is ushering in a new quality-of-life-focused season all about reinvigorating the piratical multiplayer adventure's core sandbox.
Sea of Thieves' Season 9 – which launches next Thursday, 16th March, just ahead of the game's 20th March anniversary – is somewhat unusual in that it isn't really built around one single flagship new feature. Instead, it's tweaking, finessing, and refreshing the game as a whole in a bid to create a more coherent, enjoyable experience after five years of disparate updates.
For starters, come the new update, all World Events – from ship battles to Ashen Lords – will dynamically scale to match different crew sizes. Additionally, emergent event – the kraken, megaladon, fog, and ship wrecks – have been adjusted to make them a more common occurrence after having all become increasingly seldom seen as updates have continued.
Elsewhere, Forts of Fortune have been rebalanced to make them less of a tedious time sink, and new Chests of Fortune have been added as rewards for completing them. These can be turned in to earn Commendations and parts of the new Fates of Fortune ship set, with future seasons promising to unlock more cosmetics as the Chests of Fortune rotate to new locations. Similarly, Reaper's Chests, which now have a permanent beacon to alert crews to their presence when in the hands of other players, can be turned in to unlock the new Fates of Fortune weapon set.
Season 9 also introduces new uses for Sea of Thieves' increasingly redundant doubloons currency, earned through a variety of in-game activities. It'll be possible to spend them on three new Pirate-Legend-exclusive voyages, for instance, including one to find the Skull of Destiny – a new all-in-one item used to activate the Fort of the Damned without the usual faff. Additionally, it'll be possible to purchase previously season-exclusive cosmetics with doubloons, starting with Season 1, albeit at a "very high cost".
And the welcome tweaks go on; loot dumped into the Devil's Shroud will now spawn back on the map, while the harpoon gun has been adjusted to automatically drop loot onto the deck of your ship without needing to manually decouple it. There are UI tweaks, too, including a new food radial menu, and – in an addition that nearly made me weep with relief on its announcement – you can finally, FINALLY equip your ship's flag at the shipwright.
Other long-requested gameplay tweaks finally coming in Season 9 include a change that'll prevent skeletons from blasting your ship with cannon fire while you're busy on a Skeleton Fort, and longer spawn times between armada battle waves.
Fishing fans will also be pleased to hear the long-neglected Hunter's Call trading company is getting a bit of love. For starters, Stephen's Spoils seapost finally has a Hunter's Call representative again after Merrick went into hiding, with his young nephew, Adelrick, now lending a hand. What's more, seaposts now give a 50% bonus on all Hunter's Call items, while those same items can now be cashed in with the Sovereigns, albeit without the gold bonus.
There's plenty more coming alongside all that, some of which is detailed in Sea of Thieves' Season 9 trailer above, and players can expect the usual seasonal additions – a new 100-tier progress track with related rewards, a new Plunder Pass, and new premium store items – too.
And, of course, Rare is organising a bunch of activities to specifically celebrate Sea of Thieves' fifth birthday, including a ten-day Marauder's Medley Event that'll serve up cosmetics for those that complete challenges based on previous updates. There's also another Community Weekend, running from 25th-27th March, a Pirate Emporium sale from 17th-28th March, a special in-game anniversary selfie spot at New Golden Sands Outpost from 20th March, more Twitch Drops from 16th-20th March, a free Lustrous Legend Figurehead for anyone logging into the game between 17th-22nd March, plus, the launch of an official Sea of Thieves documentary on 20th March, charting the game's journey so far.
And to reiterate, Sea of Thieves' ninth season launches next Thursday, 16th March, meaning you've got a little under two weeks to wrap up your Season 8 activities before it's all change.