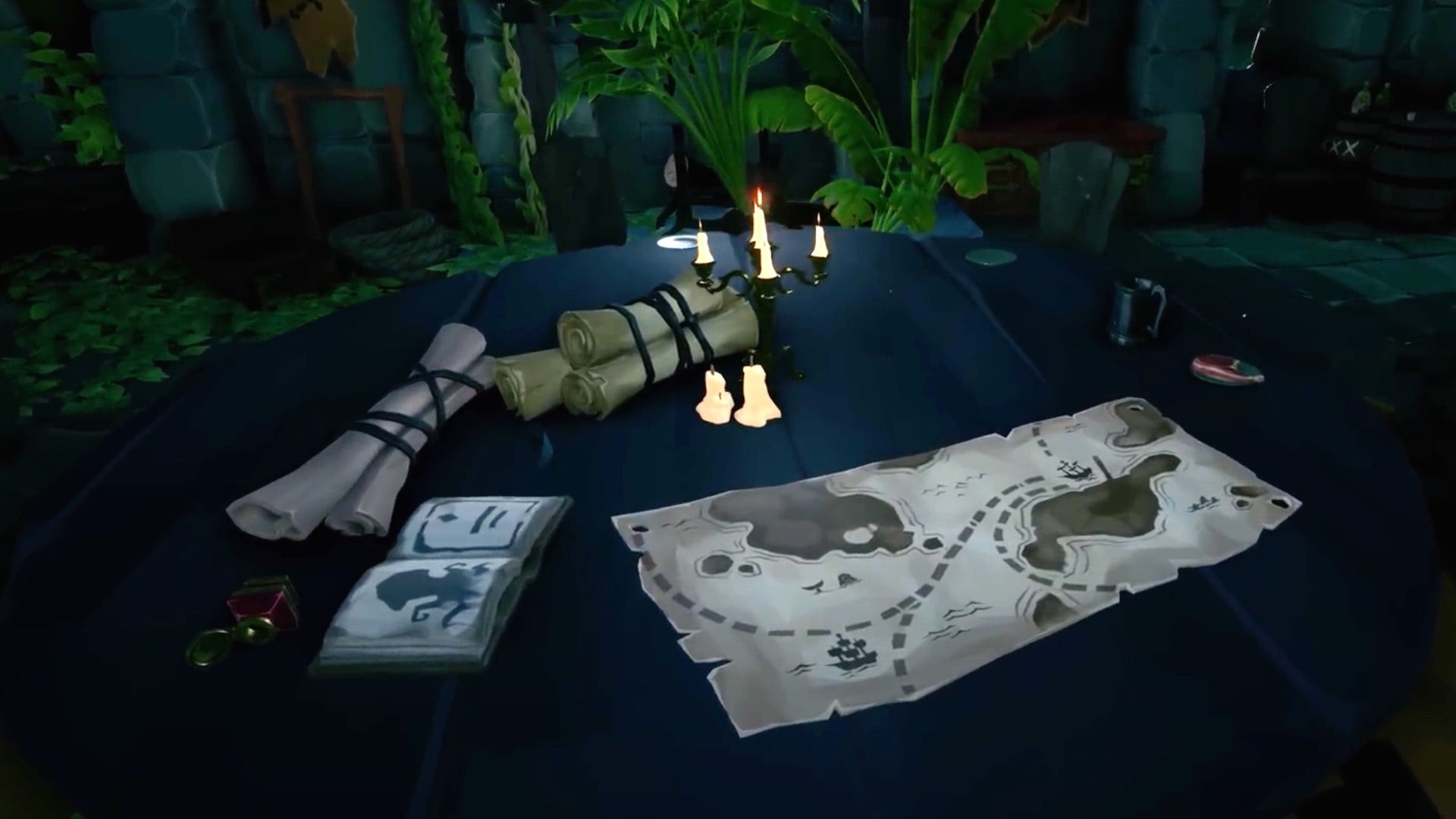 Sea of Thieves' sixth season of content might be well reaching its end point, but developer Rare still has a little something up is sleeve before Season 7 arrives, and it's now inviting clue hunters to get stuck into a new "multi-channel narrative experience" it's calling Mysteries.
Mysteries were originally discussed back in January, when Rare laid out its plans for Sea of Thieves in 2022. The big gambit this year, if you're unaware, is an ongoing, season-spanning narrative that will progress across monthly in-game story episodes known as Adventures.
It's a promising idea that so far doesn't really seem to have found its footing, with Seas of Thieves' initial set of Adventures having felt decidedly undercooked, both in terms of their challenges and narrative presentation. But with three Adventures now under its belt, Rare is ready to launch the other major component of 2022's ambitious narrative plans: Mysteries.