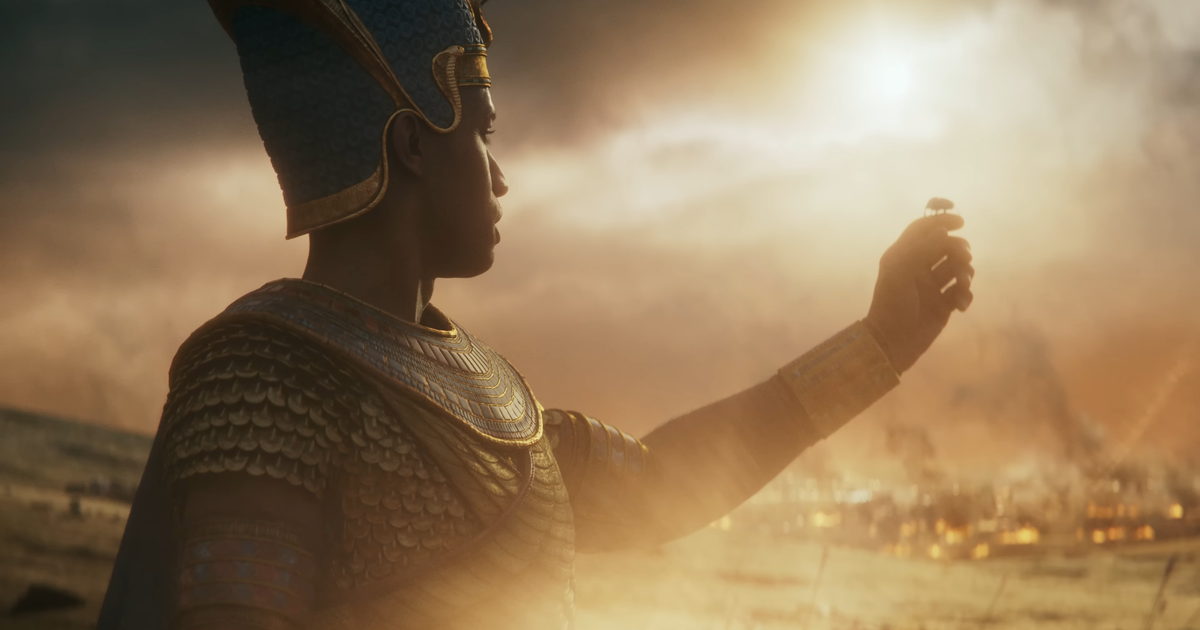 The Total War series is heading to Egypt with its next edition, subtitled Pharaoh.
Set to release in October this year, Total War: Pharoah will see players experience three cultures during the Egyptian New Kingdom period at the tail-end of the Bronze Age.
The game will feature a new customisable campaign, as well as "dynamic" battles. Check out the announcement trailer below and its very detailed dung beetle battle.
The campaign will include a number of customisation options to ensure it's different each time, ranging from random starting positions, to various resource settings and even the ability to toy with natural disasters.
This should ensure the campaign is approachable for all players.
Battles will be more dynamic too, with shifts in weather like thunderstorms and sandstorms, as well as spreading fire that can burn through settlements and armies alike.
Players will be given a choice of eight Faction Leaders from three cultures – Egyptian, Canaan, and Hittite – each with unique playstyles. They'll need to lead through diplomatic means or war.
"There are few periods more iconic than Ancient Egypt; fraught with political intrigue, cataclysmic events and grand war campaigns, it's the perfect setting for a Total War title," said game director Todor Nikolov.
"As Pharaoh, you must save Egypt from the cusp of destruction and guide your people through the calamitous Bronze-Age collapse. It is up to you to either survive or fade into history."
Total War: Pharoah is available to pre-order now and will release digitally on PC on both Steam and the Epic Games Store.