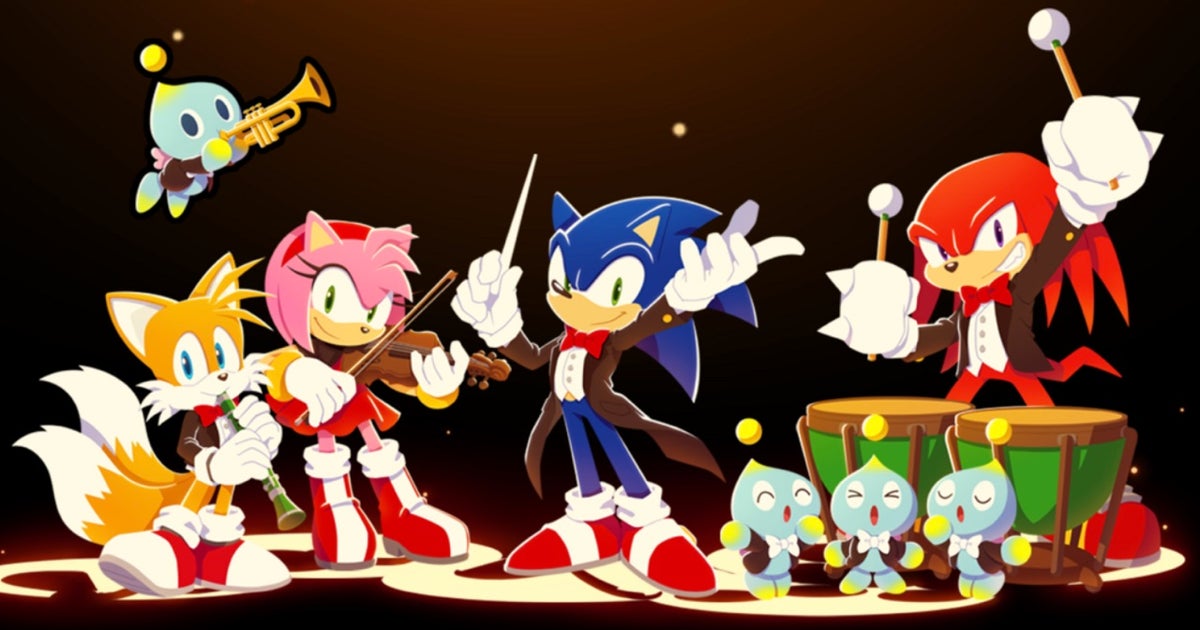 If your ears, like mine, find Sonic CD's Sonic Boom or Sonic the Hedgehog 3's Ice Cap Zone Act 1 theme to be like soothing lullabies whispered from a distant past, then you might be interested in the Sonic Symphony World Tour, which is turning some of the series' best-loved tunes into a live concert starting at London's Barbican in September.
Described as an "immersive live experience that celebrates more than three decades of music from Sega's iconic mascot", Sonic Symphony promises a "musical tour" through the series' history. It'll feature "classic 8-bit and 16-bit tunes to rock and EDM songs", all played by a full symphony orchestra and rock band – and accompanied by on-screen Sonic footage for the benefit of those requiring eye stimulation along with the amusement to their ears.
Sega and show organiser MGP Live have announced two dates for the Sonic Symphony World Tour so far, beginning with a performance at London's Barbican Hall on 16th September this year. After that, it'll depart the UK and head over to the Dolby Theatre in Los Angeles, California, for a second show on 30th September.
If that sounds like something you might want to sit in front of, tickets are priced at £25-£105 based on selected seating for the London show, and $55-$120 USD in California. Pre-sale of tickets begins at 10am BST/10am PT on 25th May and public sale starts a day after.
And if you'd like a taste of what's in store, you can still watch Sega's similarly styled Sonic 30th Anniversary Symphony, which aired last year as part of the hedgehog's birthday celebrations.