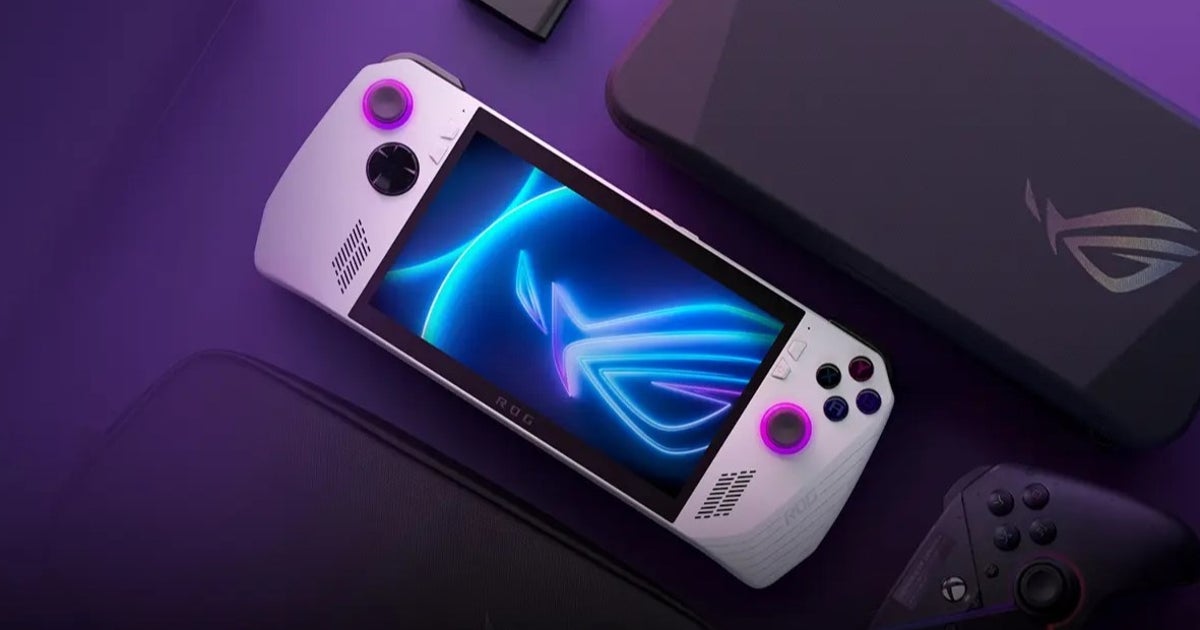 Asus has announced final details for the Asus ROG Ally, its Steam-Deck-style handheld gaming PC, confirming the device will launch on 13th June priced at £699/$699 USD.
We first caught a glimpse of the ROG Ally on 1st April this year, but Asus was quick to confirm the device was not, in fact, a weirdly elaborate April Fool's Day prank, but rather an actual real thing it was planning to release.
A few weeks later, Asus was ready to talk specs, confirming the ROG Ally would include an AMD Ryzen Z1 Extreme processor, a seven-inch 1080p 120Hz touch screen, a UHS-2 Micro SD card slot, plus Windows 11 support, and three months of Xbox Game Pass Ultimate. It also promised "up to" 16GB of LPDDR5 RAM in dual-channel mode and storage of "up to" 512GB PCIe 4.0 SSD, although it offered little word on other planned configurations.
"Overall, the ROG Ally is shaping up to be an exciting release and we're looking forward to getting our hands on one to test out its performance," Digital Foundry's Will Judd wrote at the time. "If Asus is able to deliver the device at a similar price to the Steam Deck, or offer a premium model that is significantly better, it could have a winner on its hands."
And now, just a few weeks later, those questions around pricing have been answered. The Asus ROG Ally will initially ship with the configuration detailed above – a specification Digital Foundry described as "impressive" – for £699 in the UK and $699 in the US. That makes it approximately £130/$50 more expensive than Steam Deck's top-end 512GB NVMe SSD model and £350/$300 more than its bottom-end 64GB eMMC unit.
This initial ROG Ally configuration launches on 13th June, but Asus has confirmed (thanks RPS) it'll also be releasing a lower spec unit, featuring a non-Extreme Ryzen Z1 processor and 512GB SSD, sometime in "Q3" this year, priced at $599.
How all this will stack up against the Steam Deck in a real-world setting remains to be seen, but hopefully Digital Foundry has more to say ahead of Asus ROG Ally's launch on 13th June.