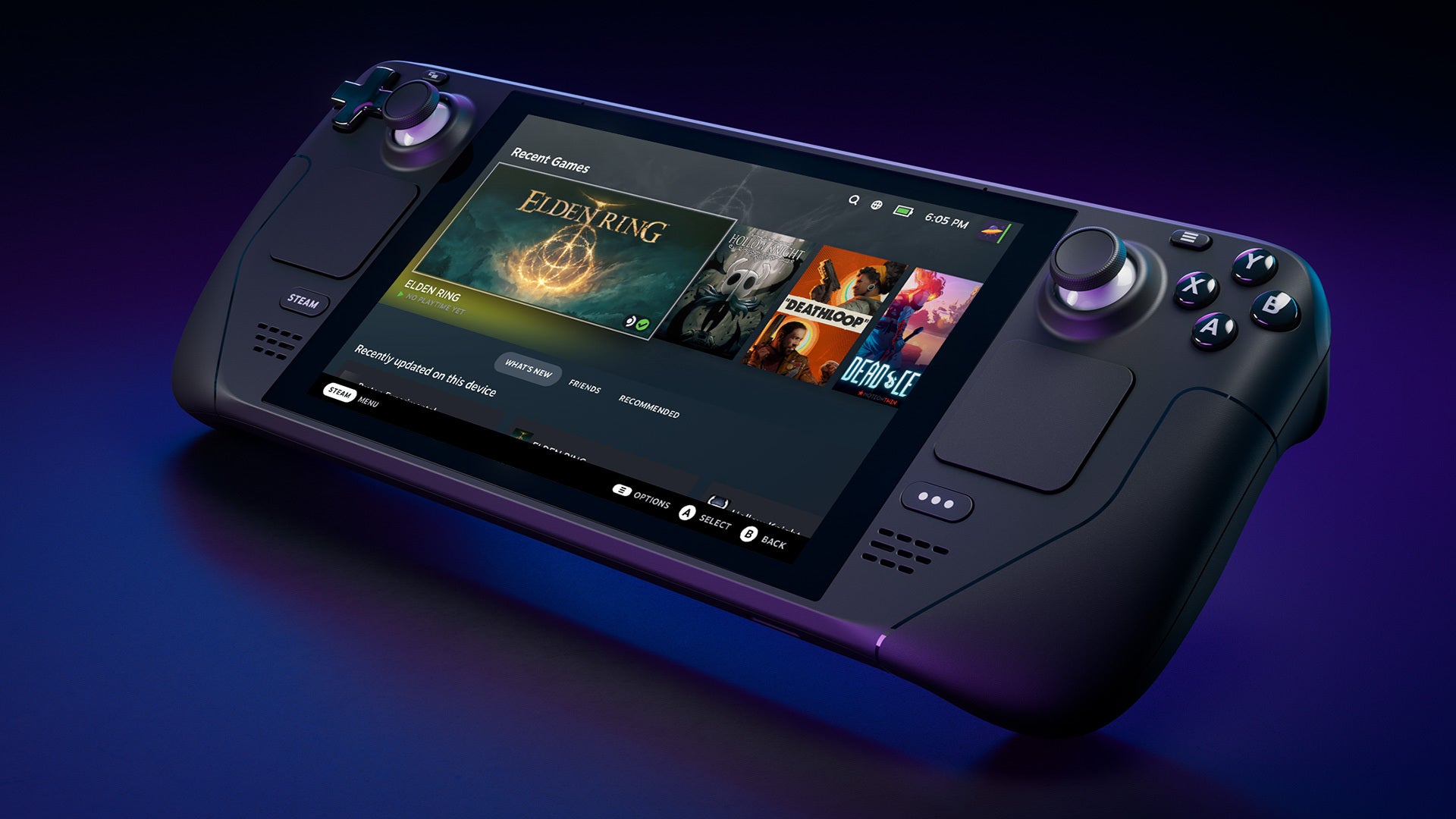 It looks like Valve won't be releasing an OLED model of its handheld Steam Deck in the near future.
Steam Deck designer Pierre-Loup Griffais commented on the feasibility of an OLED model in an interview with PC Gamer, in which he explained why it won't be possible in the near future.
"The screen's at the core of the device," Griffais explained. Putting in an OLED screen to replace the Steam Deck's LCD screen wouldn't be a simple swap, he continued, as all of the components are architected around each other for a device that's so small.
Griffais didn't completely rule out the possibility of an OLED Steam Deck in the future. "We're looking at all avenues," Griffais said, when asked about what plans there are to improve the current screen used in the Steam Deck. "I don't think we're discounting anything," he added. "It's about how you're designing the whole system."
Steam Deck celebrated its first anniversary at the end of February, and it impressed Digital Foundry at launch with its performance and customisation.