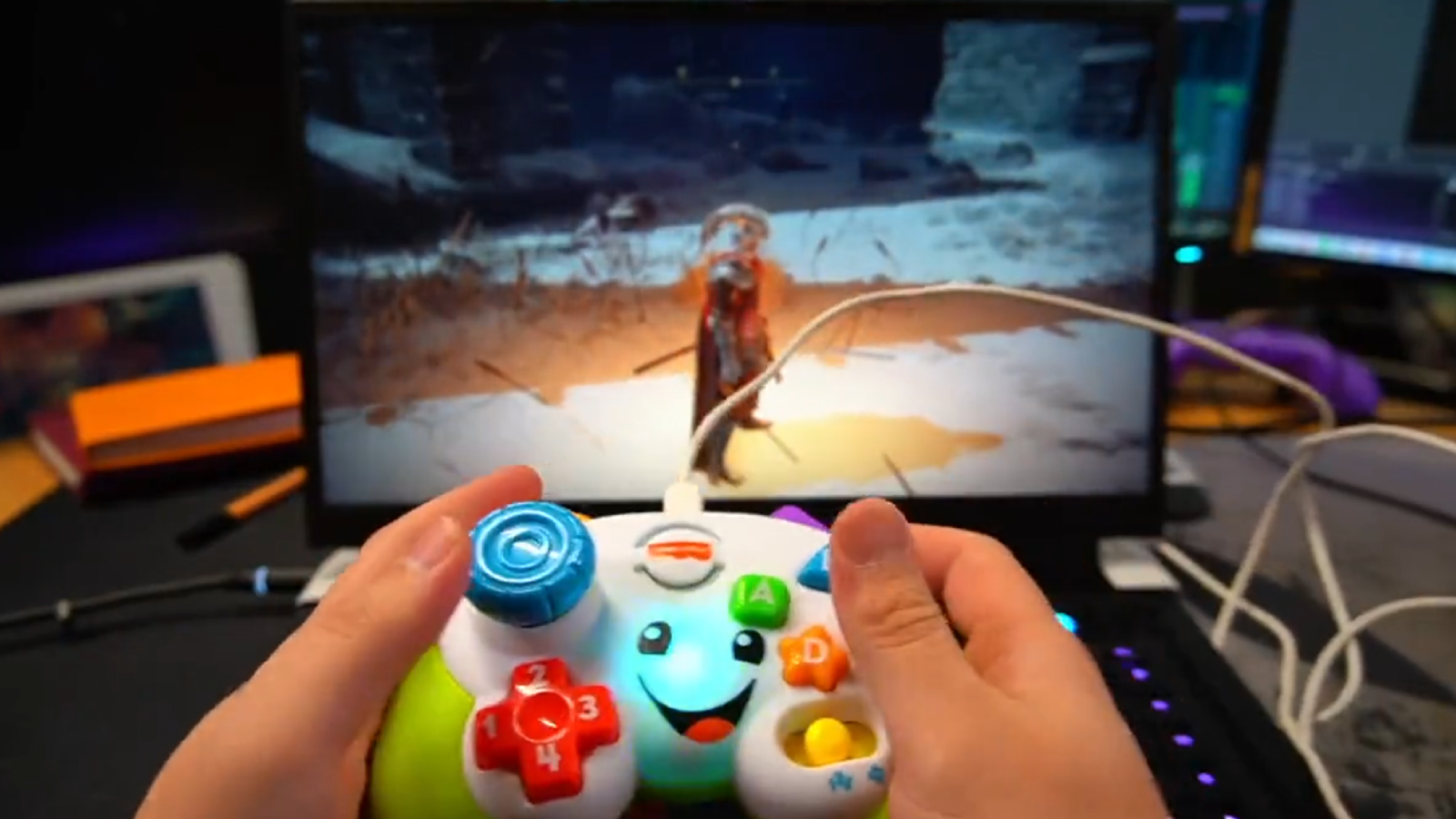 Elden Ring has now been played with a Fisher Price controller.
New Zealand streamer Rudeism (aka Dylan Beck) is known for his controller tinkering and, after a jokey Twitter post from Wario 64, took on the challenge of modifying the kids controller.
Over two weeks, he modified the Fisher Price controller into a working Xbox controller and showed off his creation with a spot of Elden Ring.