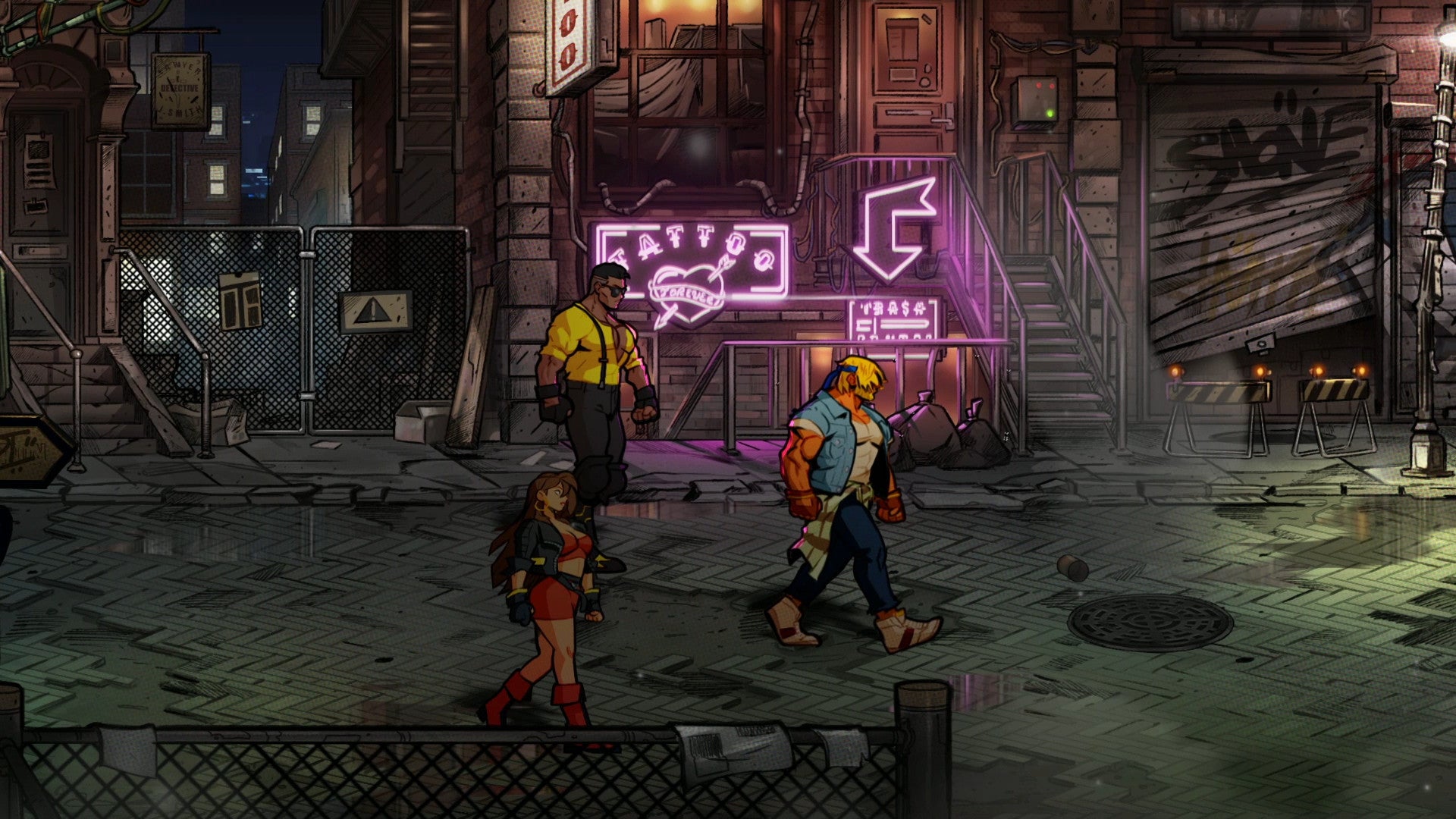 Publisher Dotemu's stupendous beat-'em-up revival Streets of Rage 4 has just received a big free update on all platforms, adding the likes of new co-op moves and a custom survival mode.
For the most part, today's update is focused on fixes, tweaks, and balance adjustments – over 300 in total, according to Dotemu – designed to finesse the already stellar core experience. These range from the addition of new destructible objects around stages to help maintain combo counters, to specific character improvements.
However, there're also new co-op-focused moves, including the ability to sling your partner across the screen – at which point they're able to hit a button and perform a special attack.
Additionally, players that own Streets of Rage 4's Mr. X Nightmare DLC can take advantage of a new customisable version of Survival Mode. Dotemu hasn't gone into much detail here, but notes it'll be possible to tweak a "variety of options". Full patch notes can be found on Steam.
Former Eurogamer editor Martin Robinson was delighted by Streets of Rage 4 when it released back in 2020, writing, "This is more than a mere revival of a once-loved series. Streets of Rage 4 is quite simply the best of the bunch" in his Essential review.
And if you haven't yet experienced Streets of Rage 4 for yourself, the game and its DLC are currently discounted by 50% on PlayStation, Switch, and PC (presumably Xbox will follow), meaning you can pick them both up for around £12 depending on your platform of choice.