If you have been waiting to watch The Super Mario Bros. Movie from the comfort of your own home, it looks like you will be able to do so from Monday.
iTunes has listed the film as being able to own from 22nd May here in the UK.
Currently, iTunes appears to be the only place listing a purchase date for those of us in Blighty. I checked elsewhere and YouTube and Amazon Prime both have the film available to pre-order, but no release date. Netflix just sends you to its Sonic Prime animated series.
However, everywhere is listing The Super Mario Bros. Movie with the same pre-order price – £19.99.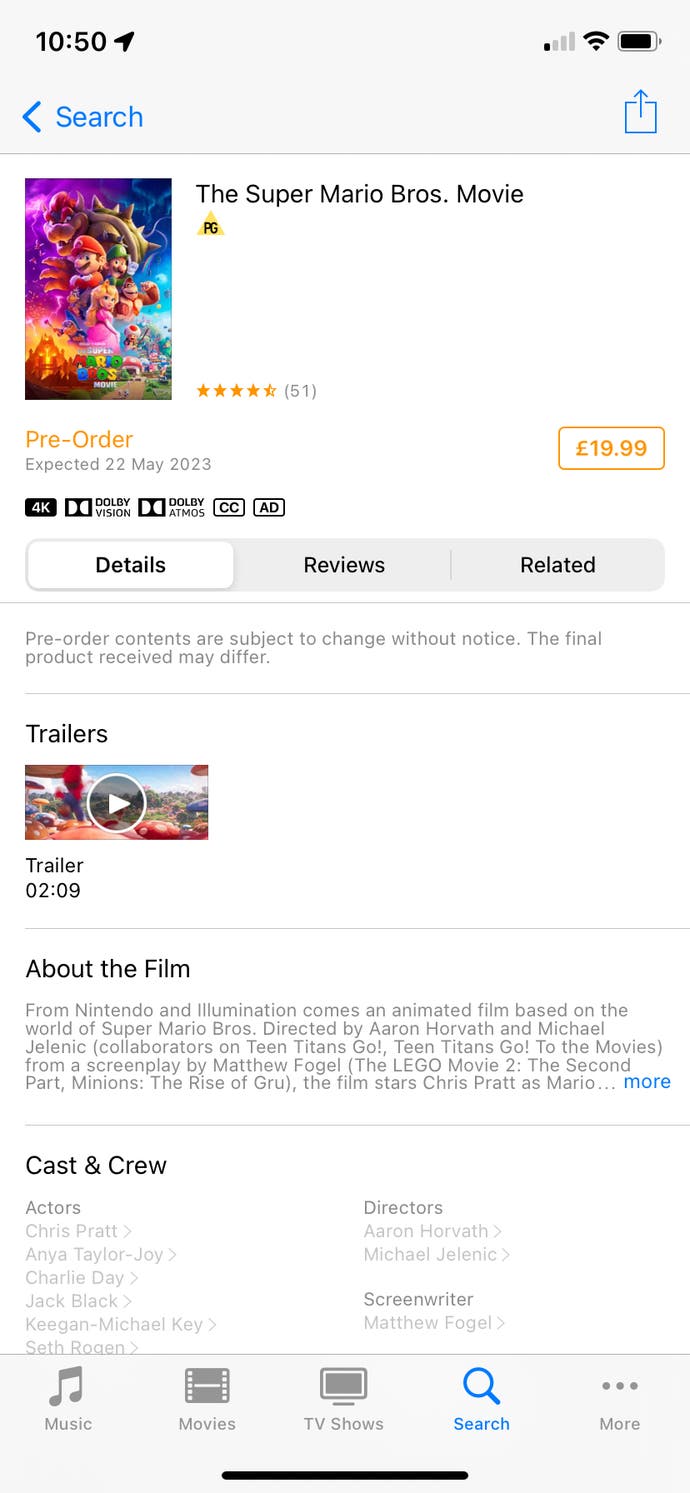 Our Tom described the Mario movie as "90 minutes of bright and breezy fare" in his Super Mario Bros. Movie review, calling it a cinematic outing that, while playing it extremely safe, sees Nintendo's mascot "as entertaining as ever."
Tom clearly hasn't been the only one entertained by Nintendo and Illuminations efforts. The film has seen some amazing numbers since its release, surpassing Frozen 2 as the biggest animated movie debut and then going on to become the highest grossing film of 2023 so far and the biggest video game adaptation of all time.
Its success even gave Nintendo's games a boost, with Mario Strikers: Battle League Football, seeing an astounding 111 percent increase in sales following the film's release.