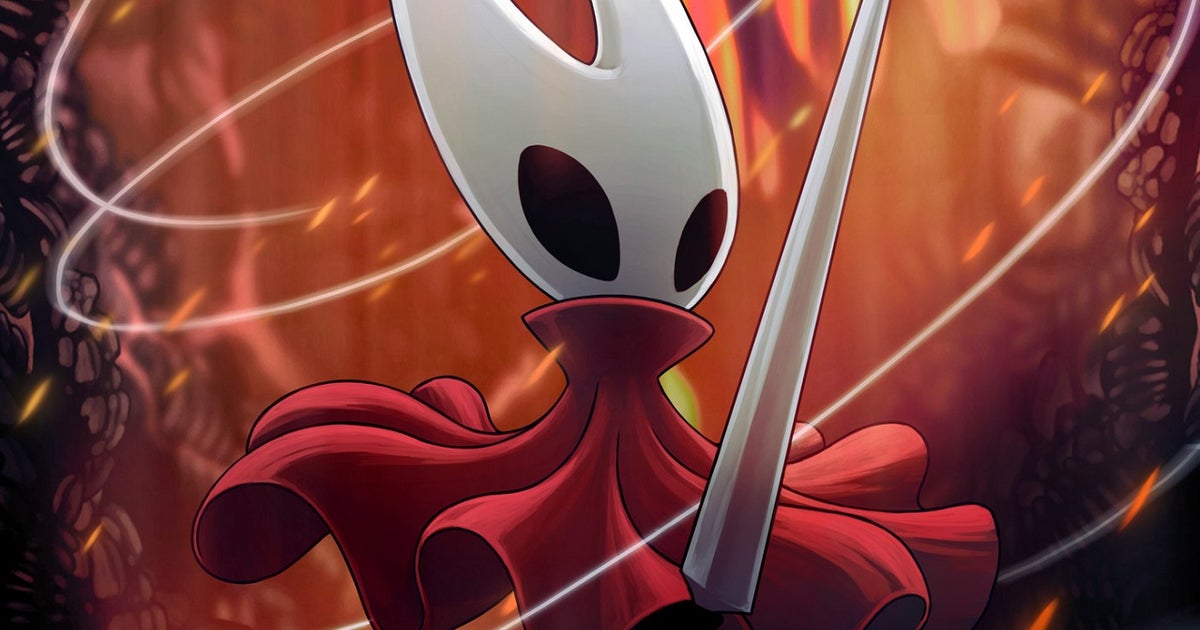 Team Cherry has quietly updated Steam assets for its highly-anticipated Hollow Knight sequel, Hollow Knight: Silksong.
As spotted by Wario64 with the help of SteamDB, Hollow Knight: Silksong on Steam has had its first significant update since January 2023, with Team Cherry quietly swapping out a graphic for an updated version.
While it's in no way indicative of an upcoming release date or anything like that – sorry – the changes to the storefront graphics are at least a sign that work is still underway behind the scenes, with the team twice uploading "capsule art" – that is, the artwork you see on the game's storefront – in the last week, the most recent of which was uploaded earlier today.
From what fans can tell, a second version of the same image was uploaded to correct a small stylistic error on the image uploaded on 21st September (it looks as though only one "L" was capitalised in the game's name, whilst the replacement image has both capitalised), but it's the first time Team Cherry has made any change to the Silksong Steam storefront all year beyond a handful of tag amendments, so make of that what you will (thanks, PCGN).
Hollow Knight: Silksong on Steam has been receiving updated assets this week (first real Steamdb updates since January 2023 – TBA release date) https://t.co/i4SxzW0lkr

Part of the update includes uploading the game thumbnail (which they uploaded twice for a correction) pic.twitter.com/nLt272F5Wz

— Wario64 (@Wario64) September 23, 2023

To see this content please enable targeting cookies.


For now, Hollow Knight: Silksong has no formal release date – or even a release window – but we'll let you know when that changes.
"Hollow Knight is effortless in its presentation of a tragic world secreted within a subterranean kingdom," I wrote when I reviewed Hollow Knight for Eurogamer way back in 2018. "You'd be forgiven for confusing its stunning style for simplicity; though hand-painted in a dark, muted palette, your explorations are accompanied by a masterful score, the cartoon-like visuals are shockingly deceptive. Hollow Knight isn't interested in spoon-feeding you a story or holding your hand. Sure, it may look super cute, but beneath the quirky covers it is ruthlessly tough, even occasionally unfair.
"There's so much more to talk about: the quirky cast, the stunning, subtle setpieces, the special abilities, the colosseum, the grubs (oh, I love them so), but really, this is a journey tailormade for exploration and self-discovery, so rather than read about it, I can only urge you to play it. If you've been looking for a polished platformer (and can take on a tough little Metroidvania without screaming in anger or frustration), put this on your wishlist, or better still, grab it now. You won't regret it."