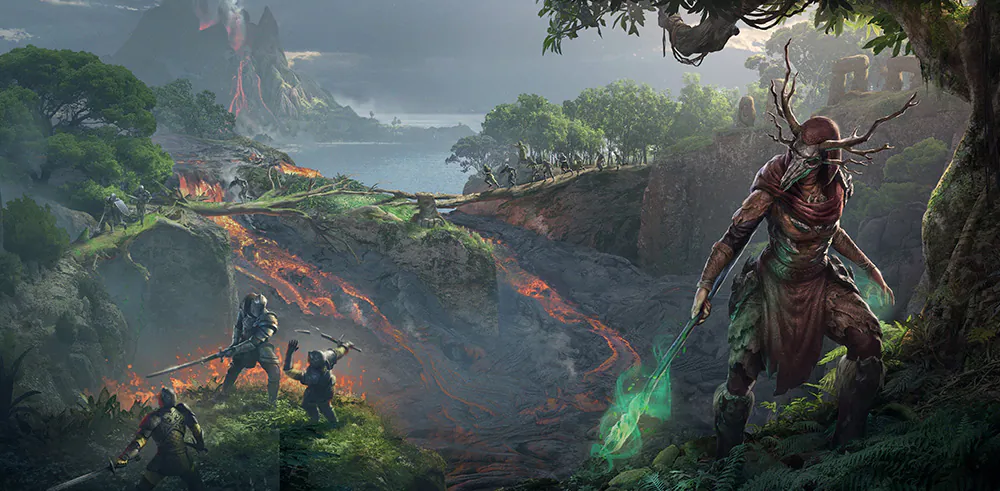 The Elder Scrolls Online: Firesong DLC is finally here for console players.
Whilst arriving a little later than its PC sibling, this new story DLC allows players to explore the "untamed island of Galen, the westernmost island of the Systres Archipelago" where players can "dive deep into the lives and culture of the druids, and fight to defend Tamriel from the threats within".
"In The Elder Scrolls Online: Firesong, players will finally confront the Ascendant Lord and conclude their Legacy of the Bretons yearlong adventure," the team teases.