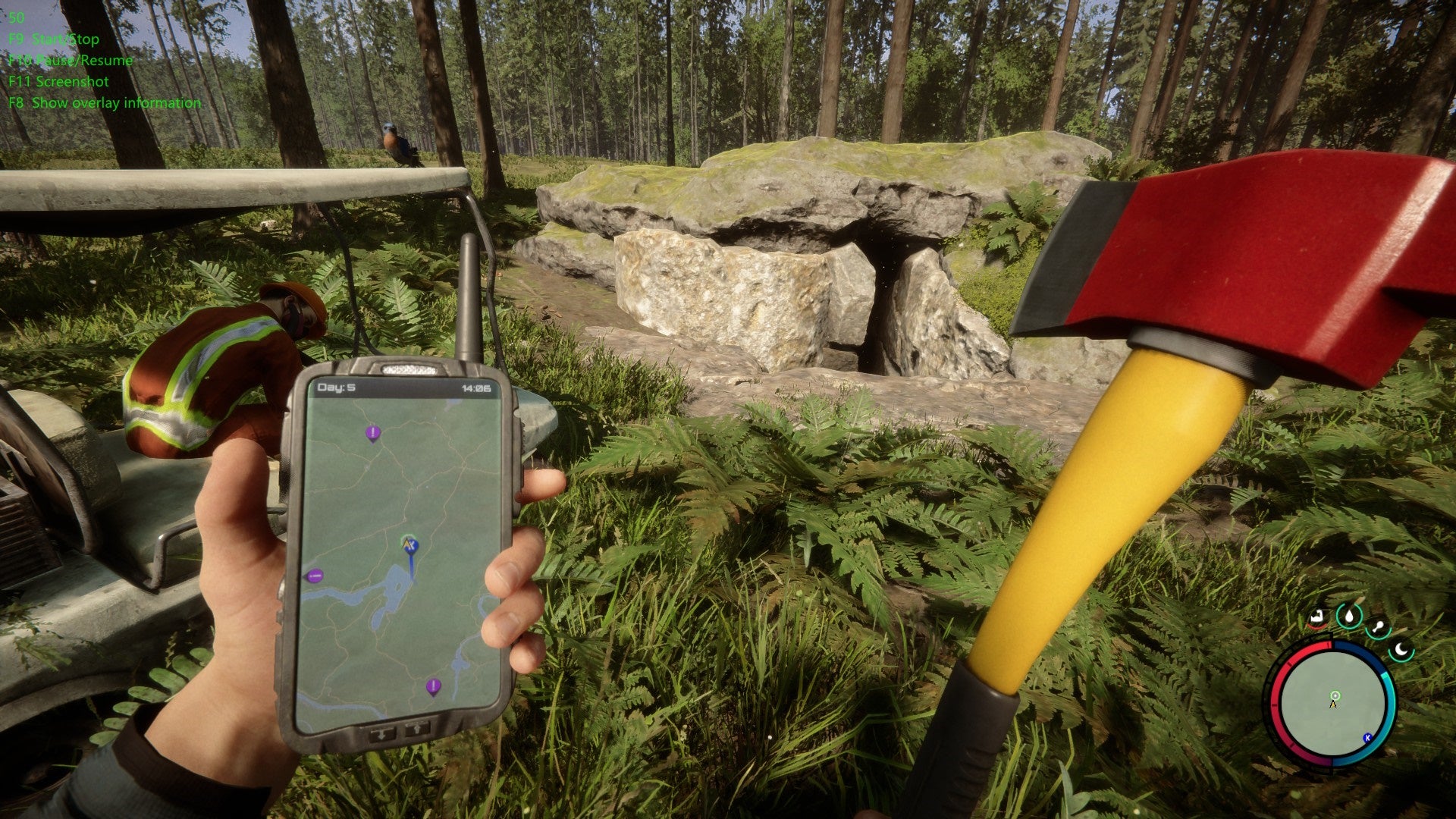 If you've been spending some time running around Sons of the Forest and wondering what, exactly, Kelvin can do – besides knocking your treehouse down, of course – I have good news; developer Endnight has plans to buff your companion along with your three-legged lady pal, Virginia.
According to a Reddit Q&A session as spotted and transcribed by PC Gamer, the team has "big plans" for Kelvin, including expanding the tasks he can complete – including fortifying the base. Endnight also intends to develop Virginia's AI so that she'll take on intruders with "more bravery" if you were altruistic enough to hand over one of your firearms.
"We have big plans to keep adding tasks Kelvin can complete, some ideas in progress are having are having him help construct a wall around your base, or fortify/repair the base when needed," the team said.
"For Virginia, we plan to add more to her AI particularly giving her more bravery if she has a weapon, and also depending on how many mutants/cannibals she has killed."
There are also plans to include more cutscenes and information about the game's story, and limit the ways in which players can grief others on public servers. We can also expect more crafting stuff, a boost in the variety of cannibal camps, and the introduction of at least one enemy that didn't quite make it to the early access launch.
Finally, the team teased that there's "something we are working on in the background, but we don't have an exact date yet" and at some point – although we don't know quite when – the team wants to explore "a really cool idea" to help us get around the island faster.
After "one last" delay for Sons of the Forest late last year, developer Endnight Games announced in early February that the horror would release in Early Access rather than be delayed again.
Endnight says it's made the decision to release in early access in order to "involve the community in the continued development of this project" – which it says led to the "massive success" of predecessor The Forest – whilst also "keep[ing its] 23rd February release date".
We already knew that survival horror sequel Sons of the Forest was blowing up on Steam, but now we have the numbers to prove it.
Although the game is still in early access, it still managed to sell "over two million copies in the first 24 hours" since launch.
Sons of the Forest is out now in early access on PC.