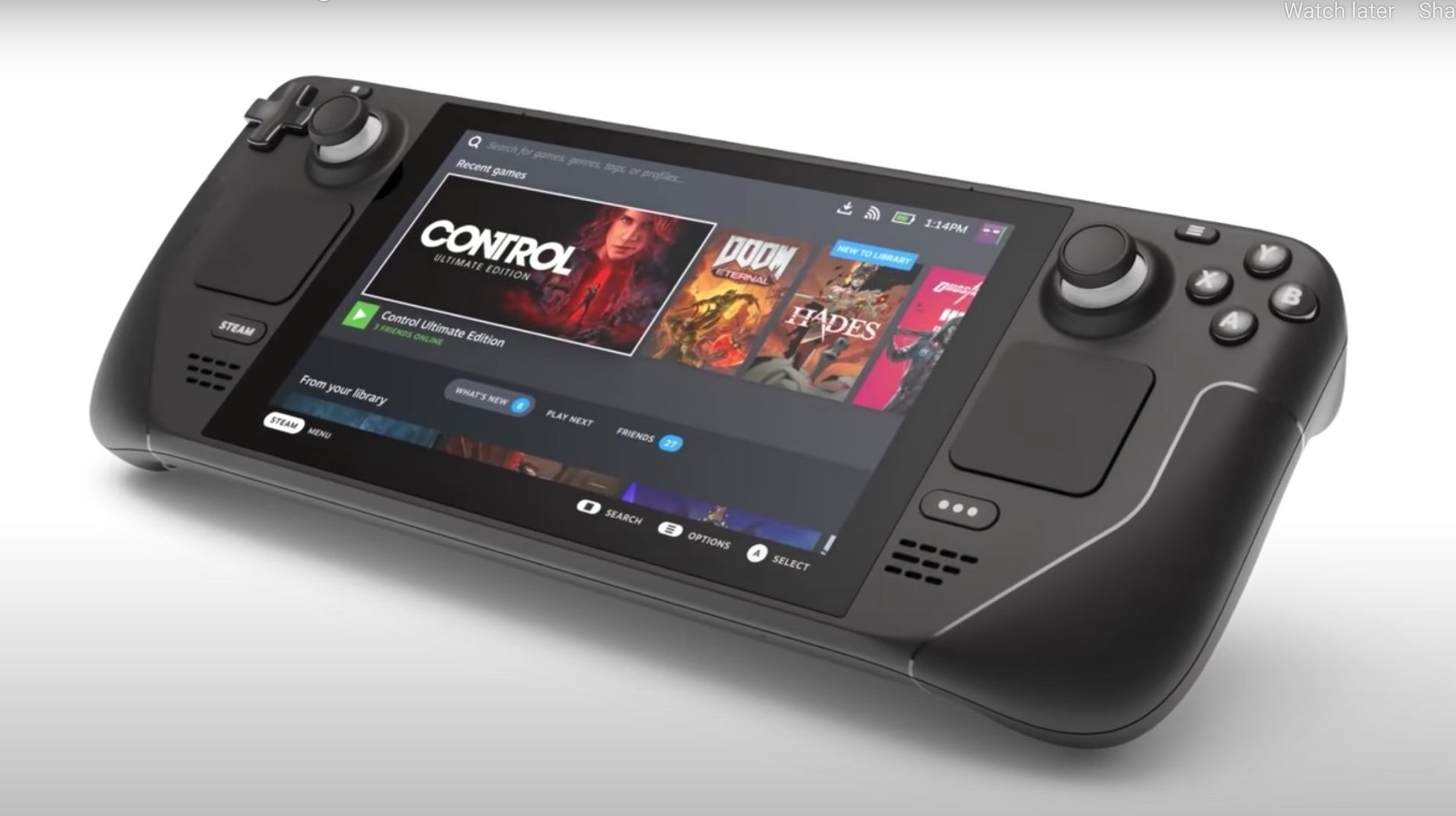 Valve is showing off Steam Deck's unreleased dock at Tokyo Game Show.
Though the Steam Deck Steam page mentions the dock and still invites interested players to wishlist the item, we've not seen nor heard much about it since Valve began shipping its sought-after handheld system.
As spotted by NME, Valve has the dock on display at Tokyo Game Show, giving fans a chance to check out the new kit and count – and argue about – those all-important ports on the back, which crucially seem to show just one USB-C port, which is for the power cable.