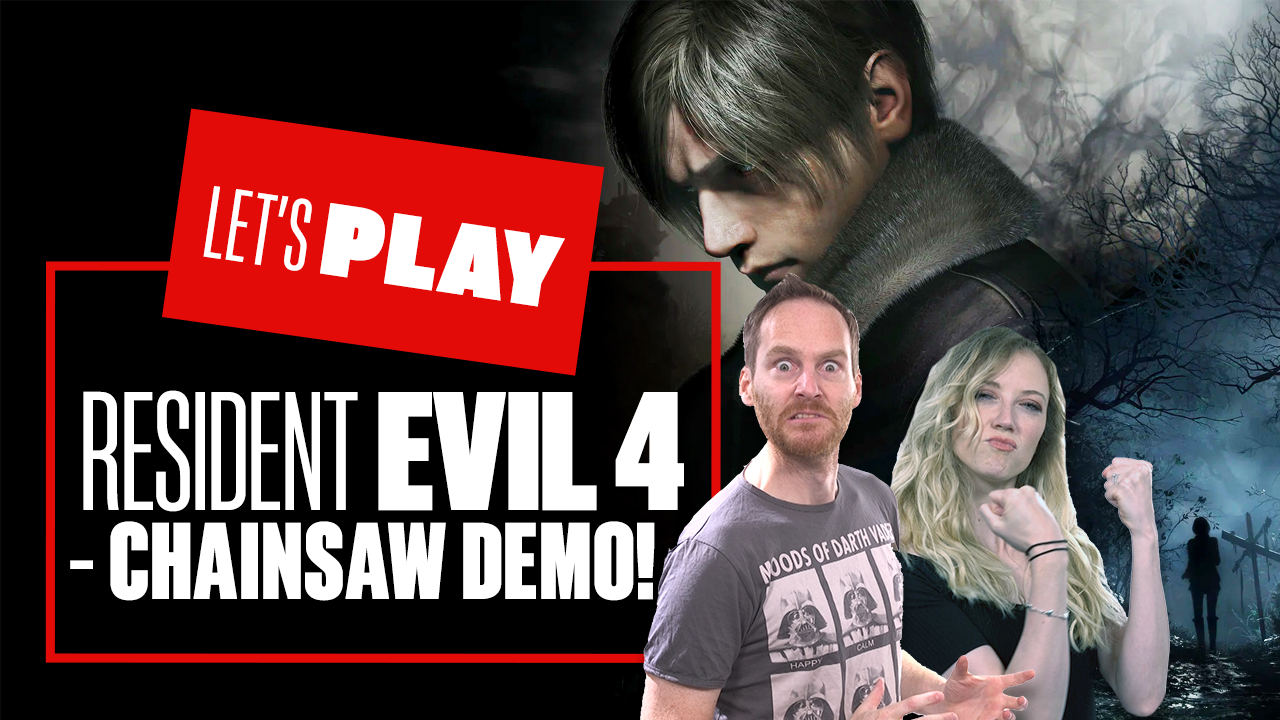 The Eurogamer video team has been all abuzz since Capcom surprise dropped a demo for its upcoming remake of Resident Evil 4, and I'm not just talking about our excitement levels here either!
Snappily titled 'Chainsaw Demo', this 15 minute gameplay snippet covers the first section of the game as Leon (and his surprisingly shiny curtains) fights his way towards the famous showdown with a chainsaw wielding Ganado in the village centre.
If you'd like to see the demo in action but currently have no way to play it yourself, you can watch Aoife set fire to a cow as I watch along in horror in the video above.
It's not all hot beef action though, you'll also get a really good look at how much extra detail has been poured into the opening of the game. From brand new, lush environments that are a huge improvement on the brown blobs of the original through to extended portions of familiar locations like the new basement area in the first house Leon visits, there's something here for old-school fans and newcomers alike.
Oh, and in my favourite new addition you also get to see the remade version of Hunnigan in a proper cutscene and not just in some kind of animated passport photo like in the original. I'm happy to confirm that she still makes my heart flutter.
Have you played the demo yet? Let us know what you think about it in the comments below!

To see this content please enable targeting cookies.

Go To Source