Blizzard's chief design officer Allen Adham has reportedly told staff to "prepare to be amazed" by the company's AI technology.
An email seen by the New York Times regarding 'Blizzard Diffusion' was sent to employees earlier this year. Blizzard Diffusion is the company's internal AI tool, which has allegedly been trained as an image generator on Blizzard's own titles (its name is a play on Stable Diffusion, another AI image generation platform).
Reportedly, this tool was being used "to help generate concept art for game environments as well as characters and their outfits". Adham also made mention of possible tools for "autonomous, intelligent, in-game NPCs," "procedurally assisted level design" and AI-assisted "voice cloning," "game coding" and "anti-toxicity" in his email.
"We are on the brink of a major evolution in how we build and manage our games," the email read.
Meanwhile, Activision Blizzard employees also reportedly received an email from the company's chief technical officer, Michael Vance. This email, which was separate from Adham's, warned employees not to use the company's intellectual property with external image generators.
"These new tools come with new and unknown risks, and we will proceed carefully to avoid pitfalls," the exec stated.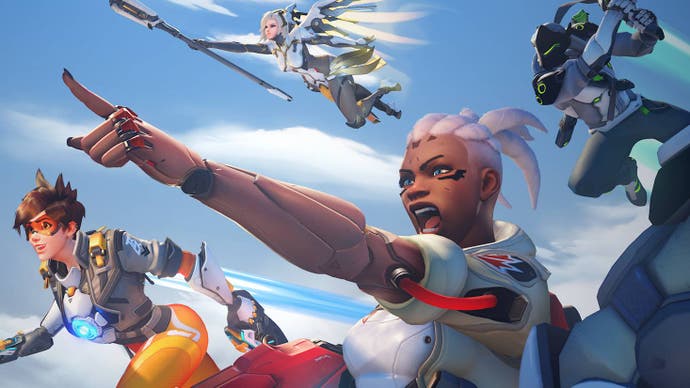 Blizzard and Activision are not alone in creating their own, and controversial, AI technology. Back in March, Ubisoft sparked debate by showing off its in-house Ghostwriter tool, which has been designed to aid writers create dialogue for in-game NPCs.
While these developers are touting AI as a way to streamline a game's development, not everyone remains entirely convinced.
Take-Two boss Strauss Zelnick recently confirmed that whilst he was "enthusiastic" about the emergence of AI technology, he doesn't think "advances in AI will make it easier to create hits".
Meanwhile, prolific voice actor Jane Perry, who plays Selene in Returnal, told our Ed the use of AI in gaming "sends a little chill down [her] spine".
"The excitement of what AI can do is perhaps not allowing us to see the pitfalls and appreciate the pitfalls," she said. "For voice actors and for others in games who are making the creative content, the opportunity for our creative endeavours and work to be taken is quite high. So I think we just need to start having proper conversations about it.
"AI is here to stay and it has great use in the games industry and other industries as well of course, but it's about proceeding with caution and care."
She then joked: "I could summarise all that by saying it scares the shit out of me."
For more on this subject, be sure to check out Chris Tapsell's recent feature all about the games industry's response to AI, which you can read by following this link.