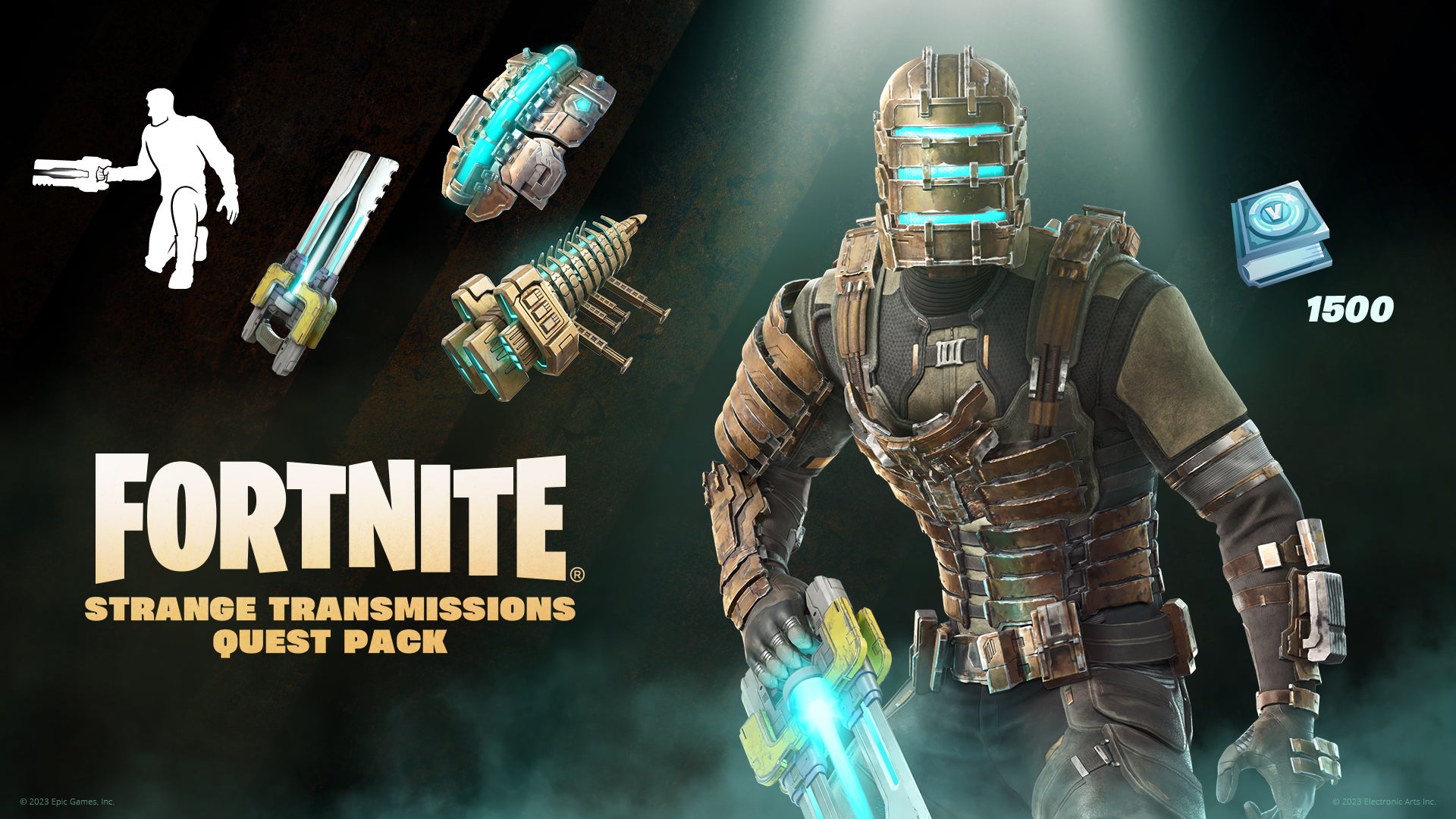 Dead Space hero Isaac Clarke is now available to play as in Fortnite, ahead of his appearance in the franchise's upcoming remake which launches this Friday.
Clarke comes with a handy health-tracking back bling that reacts to Isaac taking damage – just as in the survival horror series. You can also own the engineer's plasma cutter as a pickaxe, and equip a dinky model of the necromorph-ridden USG Ishimura.
If you fancy adding Isaac to your Fortnite locker, his set of items comes priced at £9.99, with 1500 V-Bucks of in-game Fortnite currency included. 1500 V-Bucks is also typically worth £9.99, so you're basically paying up for those and getting the skin as an added freebie. (Yes, I did buy it from Fortnite's in-game store last night.)
Digital Foundry casts its beady eyes over the brand-new Fortnite Chapter 4.
Fortnite has now collected a fair number of familiar video game faces from other franchises: Lara Croft, Ezio and Eivor from Assassin's Creed, Chris Redfield from Resident Evil, and basically the entire main cast of Street Fighter. The game's current battle pass also includes access to Doom Slayer and Geralt from The Witcher.
EA's long-awaited Dead Space remake will be released on 27th January for PC, PlayStation 5, Xbox Series X/S. It's a ground-up reimagining of the cult classic sci-fi survival horror, and intriguingly appears to feature a brand new alternative ending.