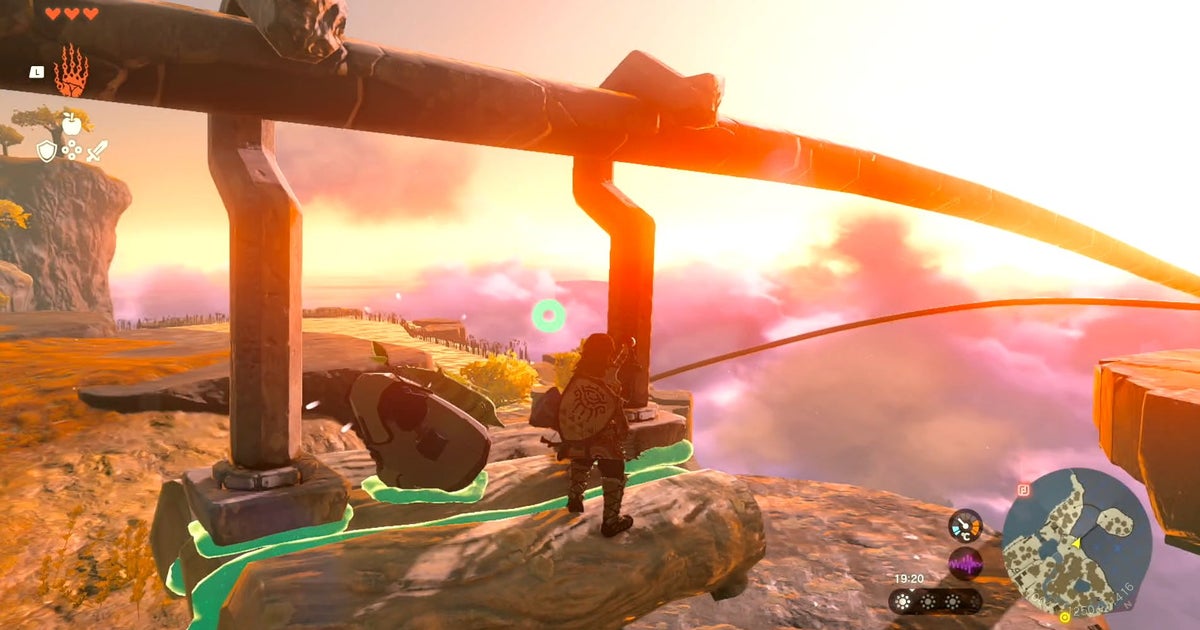 If it feels like the world and his dog can't stop playing, talking, or thinking about The Legend of Zelda: Tears of the Kingdom, you're not wrong – and even producers of games on other high-profile games aren't immune, either.
As spotted by GamesRadar+, famed Final Fantasy producer Naoki Yoshida started his monthly livestream yesterday with his Tears of the Kingdom-themed Nintendo Switch firmly in his hands.
"Yoshi-P walking into today's [Final Fantasy 14 Live Letter from the Producer] show and Murouchi saying 'seems like his heart's not in it today…' because he's playing Zelda Tears of the Kingdom. LOL, I'm crying," one fan tweeted, providing a helpful translation.
"Murouchi sees him and says 'ah, I know…I know…' and Yoshi-P's like 'What? Testing…test…test…' LOL."

To see this content please enable targeting cookies.


If you zoom in close, you'll see that Yoshida's actually right at the start of the game, but explains that away by saying he "couldn't help but look at this game from the perspective of a developer".
In the Eurogamer The Legend of Zelda: Tears of the Kingdom review, we called the sequel "a terrific Breath of the Wild follow-up with some brilliant new systems, amazing views and more dungeon-type spaces, plus a slightly deadening emphasis on gathering resources", awarding it 4 stars out of 5.
ICYMI, Square Enix's forthcoming Final Fantasy 16 will not be on sale in Saudi Arabia.
The news comes from a tweet by the country's Public Authority for Media, which gives age classifications of video games. According to the tweet, the game will not be released "due to the publisher's unwillingness to make the necessary modifications" which are widely thought, if not confirmed, to concern LGBTQIA+ content.