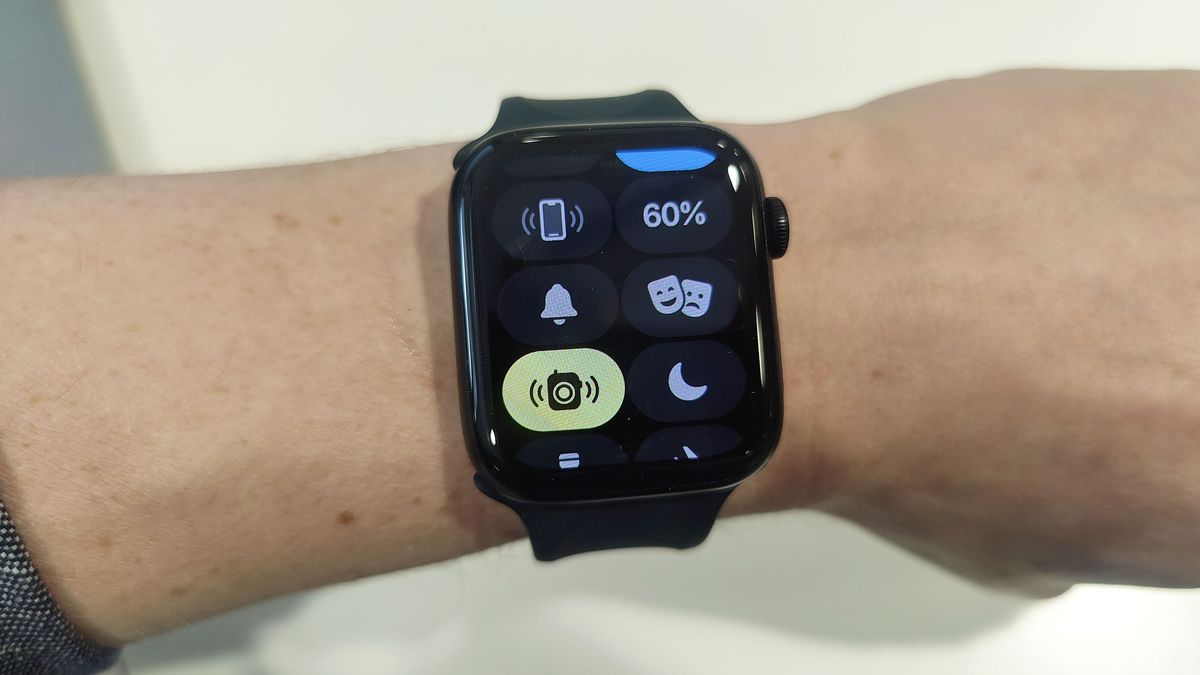 If you're looking to update your Apple Watch to the latest version of watchOS, watchOS 9.5, you might want to hold off, as some users are complaining about a bug that's affecting the color tint on their devices' screens.
Users of the best Apple Watch models, as of five days ago, have been able to upgrade to watchOS 9.5 through the Watch app on their iPhone. The update promises some unspecified bug fixes and a smattering of new cosmetic features, such as a Pride Celebration watch face.
However, as spotted by several outlets including wccftech, reports are trickling that once you upgrade, something happens to your screen once you open your notification and control center menus.
The screen takes on a tinted grey-green hue rather than the standard deep black, dulling the crispness of the screen. User reports on the /r/AppleWatch subreddit and MacRumors forum seems to indicate that it's a watchOS 9.5 problem, and is model-agnostic – so whether you've got an older Apple Watch Series 5 or a top-of-the-range Apple Watch Ultra, you might be affected by this change.
Some Apple Watch Users Complain of Odd Green Screen Tint Following watchOS 9.5 Update https://t.co/DnAwa8AM65 by @waxeditorial pic.twitter.com/49QbhxT5uRMay 22, 2023
See more
It doesn't appear to be happening to everyone. While some Reddit users on the discussion found they had been affected, others chimed in stating their notification menus were still jet-black. This indicates that, rather than a design choice, it could be a potential bug.
TechRadar has reached out to Apple for confirmation and comment, and we'll update this article if and when we get a response.
Analysis: color us surprised
watchOS 9 offers a whole host of awesome new features for the Apple Watch, from advanced running metrics and new watch faces to medication logging. It's not uncommon for subsequent versions of the operating system to fix bugs – and it's not unheard of for new updates to cause them before being quickly fixed in future patches.
If this is a bug or flaw, expect Apple to react quickly with a patch to fix it. In the meantime, this appears to be only a color-tint issue on a couple of menu screens, and doesn't alter or affect performance elsewhere on the device. It seems to us that people are blowing this a little out of proportion, and we're sure a fix will be on the way soon.
If not? Well, you probably won't have long to wait until watchOS 10 is announced at next month's WWDC 2023.