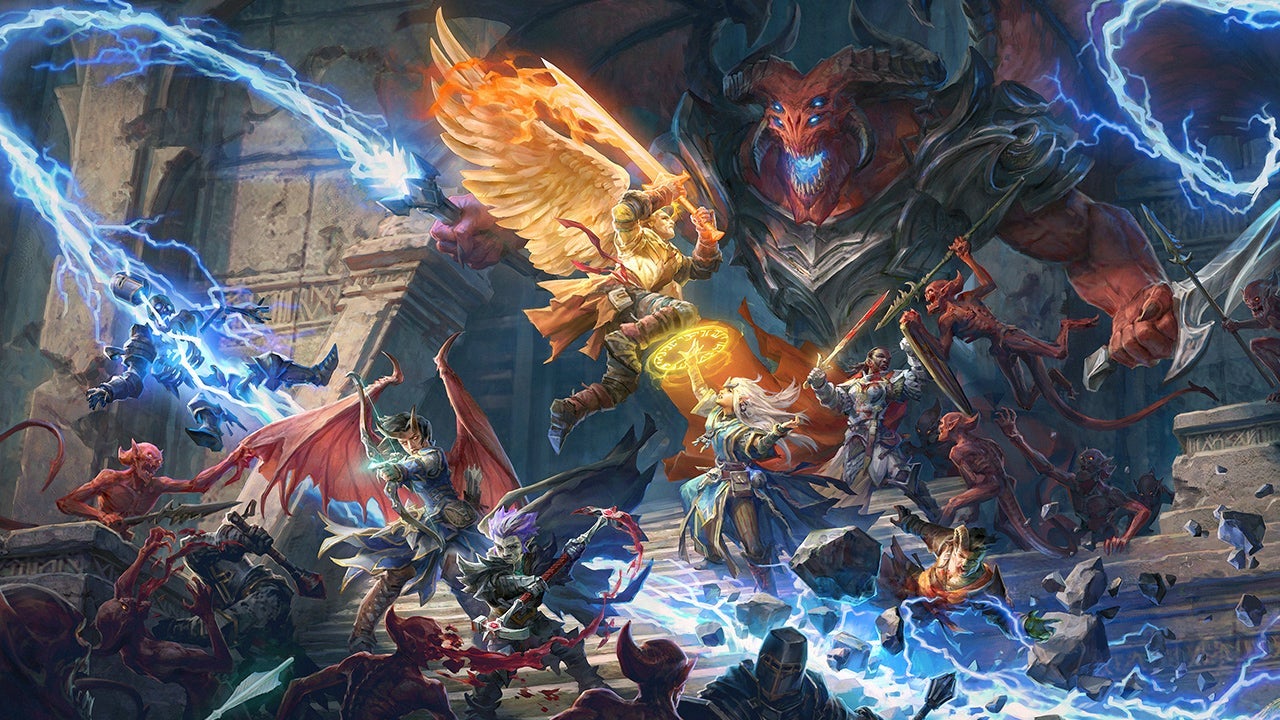 Paizo, publisher of the Pathfinder RPG series, has announced a new system-neutral open RPG license.
The news is in direct response to recent controversy surrounding D&D owner Wizards of the Coast, which is facing a backlash over planned changes to monetising third-party content.
Paizo promises its Open Gaming License (OGL) will be "open, perpetual, and irrevocable".
Paizo made the announcement in a new blog post, directly addressing the decision by Wizards of the Coast to de-authorise its existing OGL.
"We have been awaiting further information, hoping that Wizards would realize that, for more than 20 years, the OGL has been a mutually beneficial license which should not – and cannot – be revoked," it reads.
"While we continue to await an answer from Wizards, we strongly feel that Paizo can no longer delay making our own feelings about the importance of Open Gaming a part of the public discussion."
Paizo owner Lisa Stevens and Paizo president Jim Butler were leaders on the Dungeons & Dragons team at Wizards when the OGL was created. Further, co-founder of Azora Law firm Brian Lewis was the attorney at Wizards who came up with the legal framework for the OGL. Paizo uses that same intellectual property law firm.
Paizo's new OGL has been created under the legal guidance of Azora Law and will be built system agnostic.
"We believe, as we always have, that open gaming makes games better, improves profitability for all involved, and enriches the community of gamers who participate in this amazing hobby. And so we invite gamers from around the world to join us as we begin the next great chapter of open gaming with the release of a new open, perpetual, and irrevocable Open RPG Creative License (ORC)," reads the blog post.
Paizo's Pathfinder series has been adapted into a number of video games, including Pathfinder: Kingmaker and Pathfinder: Wrath of the Righteous.