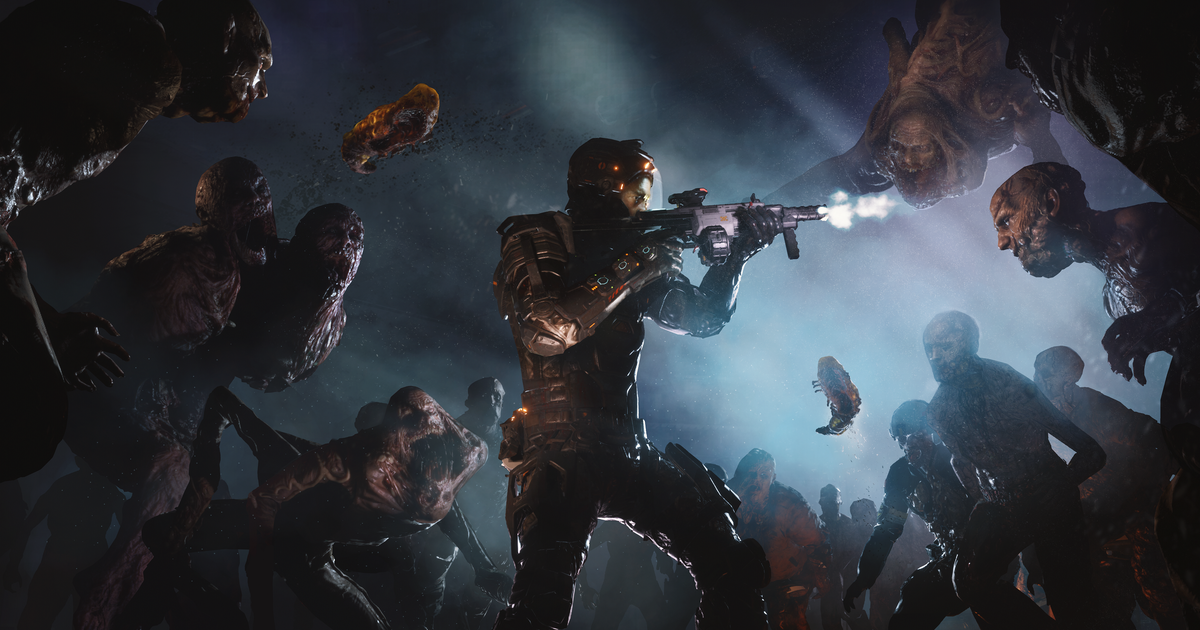 The Callisto Protocol's all-new Riot Mode is now available.
Designed to allow players "test their mettle and compete for high scores", the sci-fi horror's third DLC, The Riot Bundle also includes The Prospector Skin Collection and 11 new enemy death animations.
Riot Mode sees Jacob in "an isolated corner of the prison, just three rooms and connecting hallways that contain loot crates full of health gel packs, health injectors, GRP batteries, and ammuniton", the team explains. Equipped with a stun baton, a hand cannon, a riot gun, and your handy GRP, you'll need to survive "endless waves of biophage enemies who vary in strength and composition".
Survive long enough, and you'll have to take down stronger foes, like the Two-Head, and thanks to the "unique rampage mode" modifier, you can unlock short periods of unlimited ammo and GRP charges by scoring points and filling up your meter.
The Riot Bundle is out now across all platforms, PC, PS5, Xbox Series X, and last-gen consoles, and is available on its own for £9 or as part of the Digital Deluxe Edition or Season Pass.
Striking Distance Studios' debut game reportedly failed to hit its sales targets, forcing Krafton's investors to "lower their target stock prices".
The action horror – which cost 200 billion won (£132m / $161.5m) to make over three years – affected parent company Krafton's value "due to sales shortages". According to one of the investors, Krafton expected to shift five million copies of The Callisto Protocol, but with just two million copies sold at the time of the investor meeting, the projection was scaled back in acknowledgement that it would "not be easy" to hit that milestone.
"Ultimately, the Callisto Protocol's frenzied action and brutal battles have still impressed me in all the right ways, drawing on all that makes Dead Space brilliant and building upon that impressive framework," I wrote in my review of The Callisto Protocol.
"Dead Space comparisons are impossible to avoid – but while The Callisto Protocol's missing some of the depth and tension, it makes up for it with production value and bloody-minded fun."