There will be "a lot more infected" when The Last of Us' second season airs.
That's coming from series co-creators Neil Druckmann and Craig Mazin. Ahead of the first season's finale (which aired last night/early this morning, depending on where you are. You can read my spoiler-heavy thoughts on it here), Druckmann and Mazin took part in a virtual press conference for the show.
Here, they addressed the first season's somewhat reduced action compared to the game it is based on. Please note, this article contains spoilers for both the show and the game. Please read on at your own discretion.
Mazin admitted the showrunners had heard viewers' concerns about the series' reduced action, but explained that "ultimately, we generally stressed the power of relationships and trying to find significance within moments of action" (thanks, Variety).
This meant less action in series one, as the showrunners "couldn't necessarily find significance for quite a bit of it". Additionally, there were concerns too much action could become "repetitive" for the viewer.
"After all, you're not playing it, you're watching it," Mazin remarked. "Although a lot of people do like to watch gameplay, it needs to be a little more focused and purposeful when we're putting it on TV."
Mazin continued: "Part of the adaptation process is trying to figure out how to take source material that was built around gameplay, and port it over to a medium that is passive.
"A lot of the gameplay is centred on [non-playable characters] that you have to get around, avoid, stealth kill or just confront head on. The NPCs were either raiders, cannibals, FEDRA or the infected. So there's a lot of fighting."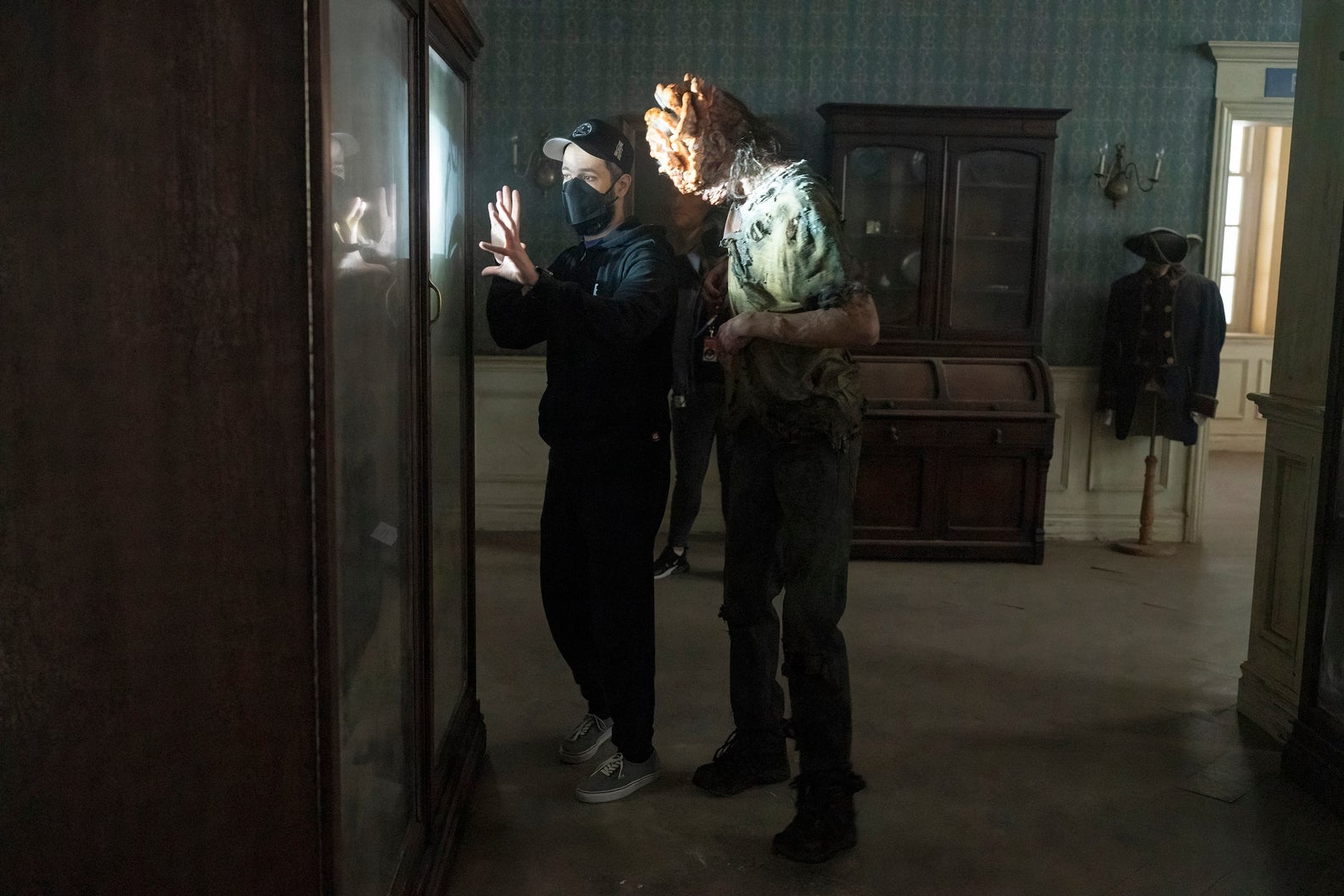 Naughty Dog's Neil Druckmann, who wrote the original The Last of Us and also worked on the TV adaptation, added the kill count in the game is "much higher than [they] would want for the show".
In short, the showrunners ultimately felt the game's level of violence didn't benefit the show's character development. As such, if an action sequence didn't "move character, and was only there for spectacle" it became an "easy cut".
All that being said, the duo has promised there will be "a lot more infected" in The Last of Us' second series, which was officially given the green light back in January.
And as for that second season, Mazin and Druckmann have reiterated it will not cover the entirety of The Last of Us Part 2.
In discussion with GQ, the pair reaffirmed previous comments that Part 2 will be told over more than one season.
"I think we know what we're doing on this one," Mazin stated when discussing the upcoming shoot. "I'm not saying that in a snarky way, I'm saying that in a hopeful way. There are going to be things that are going to be different, and there are things that are going to be identical.
"There are things that are going to be added and enriched. There are some things that are going to be flipped. Our goal remains exactly what it was for the first season, which is to deliver a show that makes fans happy."
He added the team has "an incredible returning cast", while admitting "it's a daunting task" to be undertaking.
"But Jesus, so was the first season. You can't make everyone happy. But we've made a lot of people happy and that's our intention to do it again," he stated.

To see this content please enable targeting cookies.

Go To Source