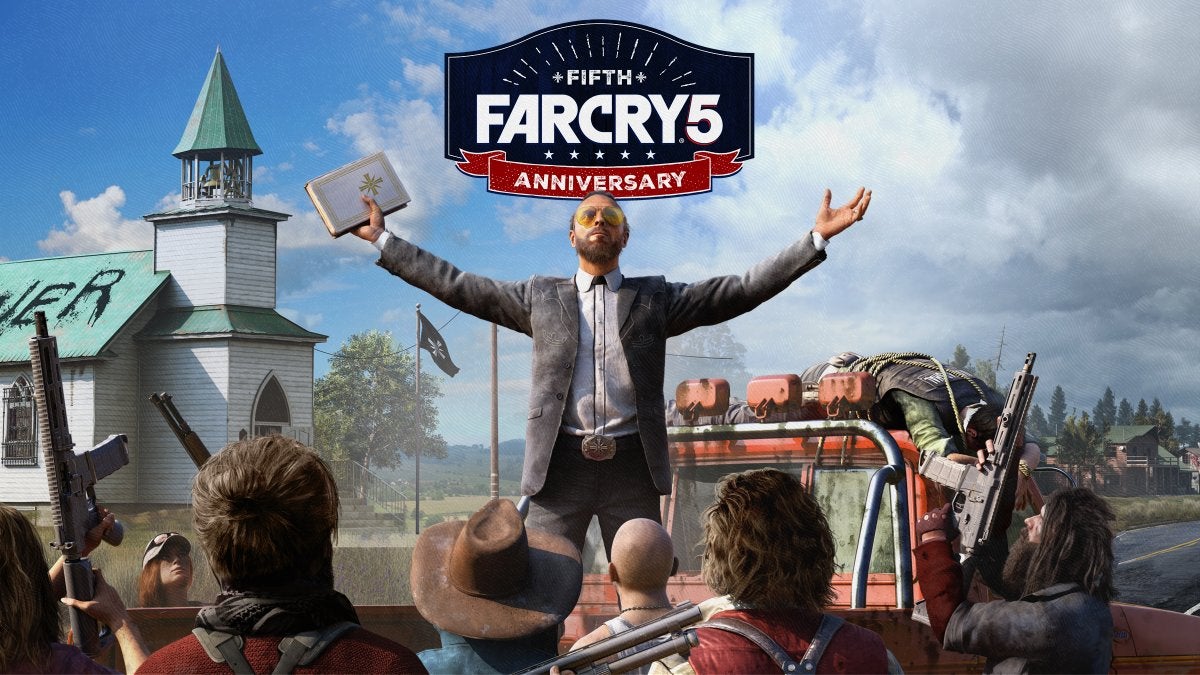 In honour of Far Cry 5's fifth anniversary, Ubisoft announced a 60fps update for Xbox Series X/S and PlayStation 5.
This update, which is available now, applies to all of Far Cry 5's modes. So, that's the game's solo campaign, its co-op mode, Arcade (Far Cry 5's map editor) and all DLC.
You can see how it all looks in action below.
In addition to this tidy 60fps boost, Ubisoft is also hosting a free weekend for Far Cry 5, with more announcements hinted to be coming over the next few weeks.
This free weekend is set to run from 23rd to 27th March, and will be available across Xbox One, Xbox Series X/S, PlayStation 5, PlayStation 4, as well as Windows PC (via the Ubisoft Store and the Epic Games Store).
During this free weekend, players will be able to access the main Far Cry 5 game. Then, if this has whetted your appetite enough, players can get up to 85 percent off Far Cry 5 to continue on with the story and explore more of the rural and hostile Hope County.
You've been waiting long enough… Welcome to Hope County!

Experience Far Cry 5 in native 60 FPS – available for PS5 & Xbox Series consoles … NOW!#FarCry5 will also have a FREE WEEKEND from March 23-27 on all consoles & PC.

Enjoy!#FarCry5Anniversary

— Far Cry 5 (@FarCrygame) March 16, 2023

To see this content please enable targeting cookies.


In Eurogamer's 2018 review, Edwin Evans-Thirlwell called Far Cry 5 a "competent yet conflicted open worlder".
"The first instalment to be set in North America, Far Cry 5 is Far Cry at its least engrossing, clumsiest and most basic, though there's still just enough going on here to keep a returning fan involved," he wrote at the time.
However, he had higher praise for the game's Arcade mode. In fact, he called it the "heart" of Far Cry 5.