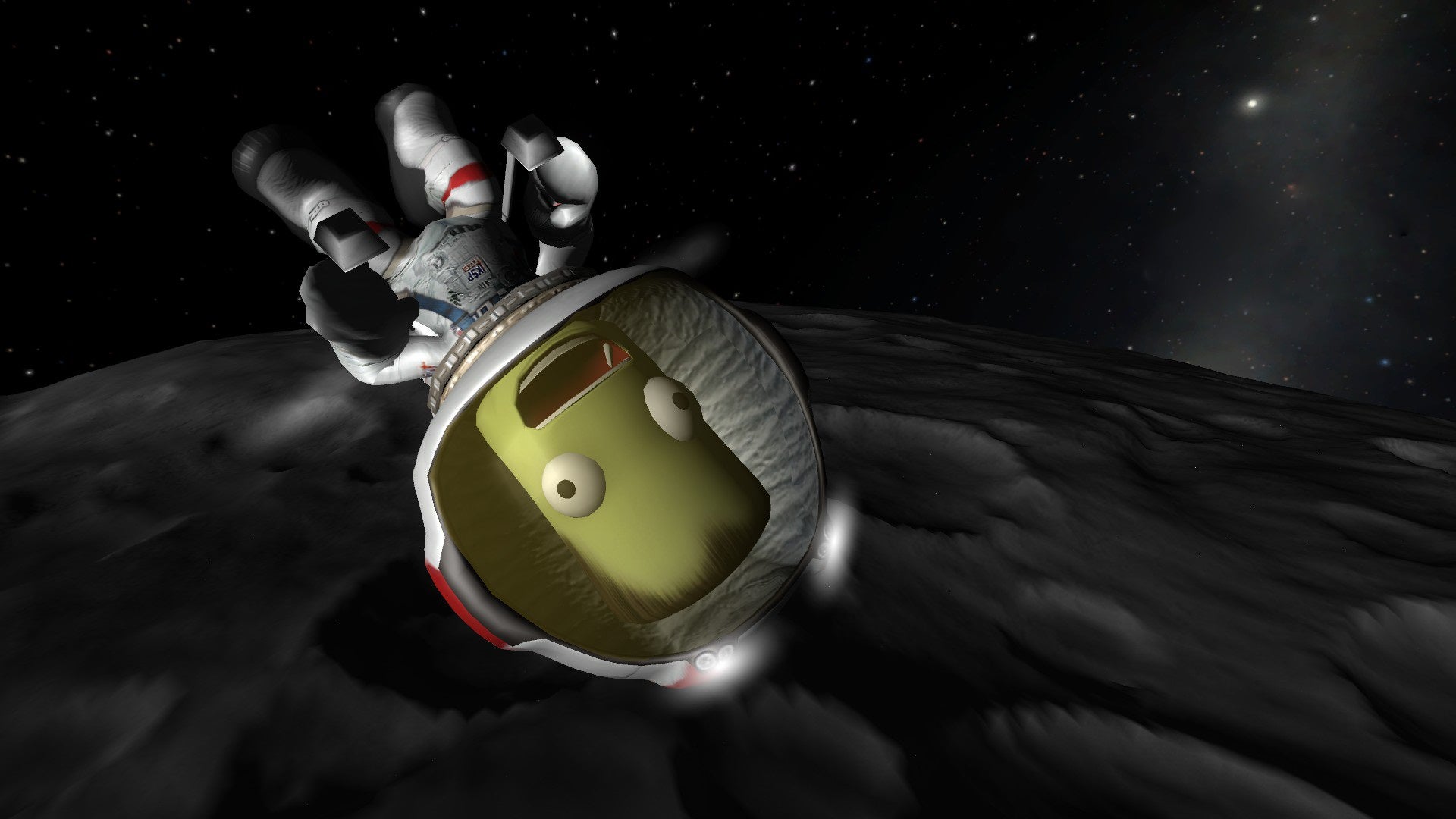 Kerbal Space Program and Shadow Tactics – Aiko's Choice are currently free from the Epic Games Store.
Both games are free to download now until 4pm on 12th January.
At that point, both games will be replaced by well-received party game First Class Trouble as part of Epic's ongoing free promotion. That's free until 19th January.
Kerbal Space Program is the hugely successful and much-loved spacecraft construction sim. "An essential sandbox for anyone with an interest in space, rocketry, or explosions," reads Eurogamer's Kerbal Space Program review from 2015.
Aiko's Choice is Mimimi Games' well-received 2021 standalone expansion to the stealth strategy game Shadow Tactics.