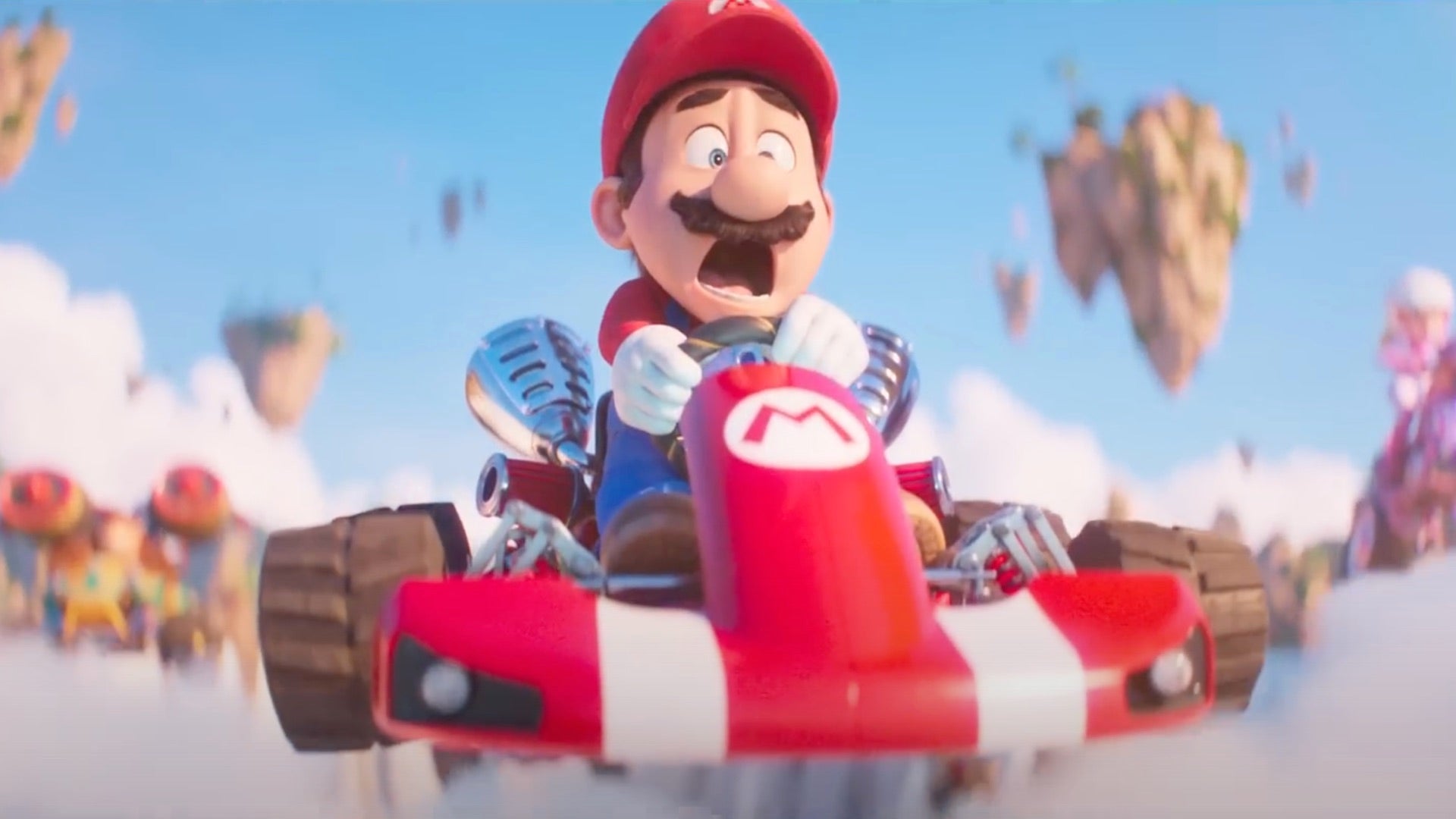 After a solid first showing for the long-awaited Super Mario Bros. Movie in October, Nintendo has returned with a second action-packed trailer, this time giving us a first proper look at Peach, Donkey Kong, and a delightful karting cameo for Rainbow Road.
In fact, it's a bit of a treat for Mario fans all-round, casting its net wide to introduce a host of familiar faces, places, and power-ups, all given a vibrant movie makeover. It's the first time we get to hear Anya Taylor-Joy's no-nonsense Princess Peach, for instance, as well as Charlie Day as Luigi, and Seth Rogan as Donkey Kong, even though the latter's debut was mainly just a grunt.
Elsewhere, the trailer delivers a breakneck tour of the movie's beautifully reimagined Mushroom Kingdom, giving us a stroll across a bridge amid of flurry of Cheep Cheeps, a glimpse inside Peach's castle, and, of course, the crowd-pleasing addition of karts hurtling across Rainbow Road.