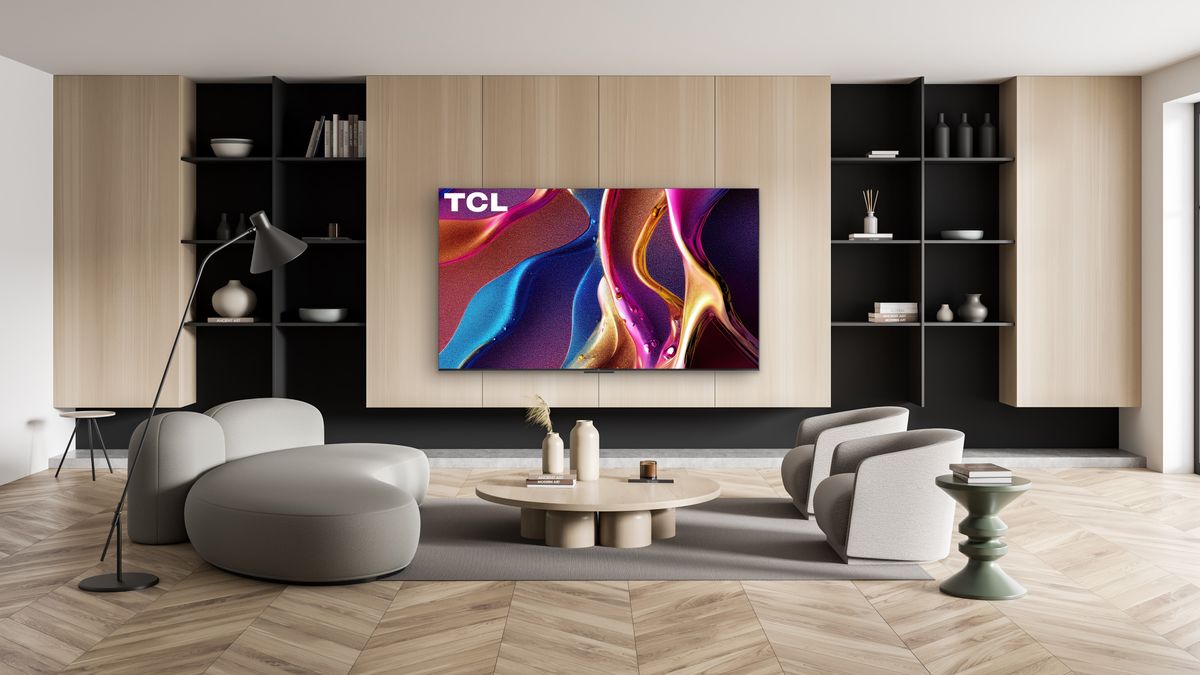 A full range of new TCL TVs can be seen at CES 2023, with the offerings topped by the company's Q series models. These range in size from 50 inches up to a gargantuan 98 inches, and are loaded with features such as quantum dots and mini-LED backlights, with the top models packing a record-setting number of full-array local dimming zones in a consumer display, according to the company.
TCL's lineup is headed by the QM8 series. These models will be sold in screen sizes ranging from 65 inches up to 98 inches, and feature a mini-LED Ultra backlight that delivers two times the peak brightness and five times as many local dimming zones as the company's 2022 mini-LED TVs. TCL says the QM8 series provides up to 2,300 local dimming zones – the most ever in any 4K or 8K mini-LED TV. QM8 series sets are native 120Hz models and feature the Google TV smart interface plus a built-in subwoofer for more dynamic built-in sound.
The Q7 series comprises TCL's mid-range TVs with a quantum dot layer for enhanced brightness and color. Available in 55- to 75-inch screen sizes, these feature a full array LED backlight with local dimming. Gaming features include a native 120Hz display, VRR, and FreeSync Premium Pro, and on the smart TV front there's Google TV with a voice remote and hands-free voice control.
TCL's Q6 series models are the company's budget quantum dot line. According to TCL, these deliver 66% higher brightness than a standard, non-QLED display. The Q6 series are native 60Hz models, but provide gaming features such as VRR and FreeSync Premium Pro. Screen sizes range from 50 inches up.
QD-OLED TVs will also be added to the TCL lineup later in 2023. Details on the new models were scarce, but we expect they will be available in 55- and 65-inch screen sizes at least – and probably the new 77-inch size too.
QM8 QLED
65, 75, 85, 98 inches
Mini-LED Ultra with up to up to over 2,300 local dimming zones
Google TV
Voice remote and hands free voice control
Built-in subwoofer
Q7 QLED
55, 65, 75 inches
Full-array local dimming
120Hz native display
Up to 240Hz VRR gaming
FreeSync Premium Pro
Google TV
Voice remote and hands free voice control
Q6 QLED
50, 55 inches
HighBright display (+66% over non-QLED display)
60Hz with 120Hz VRR gaming
FreeSync Premium Pro
Google TV