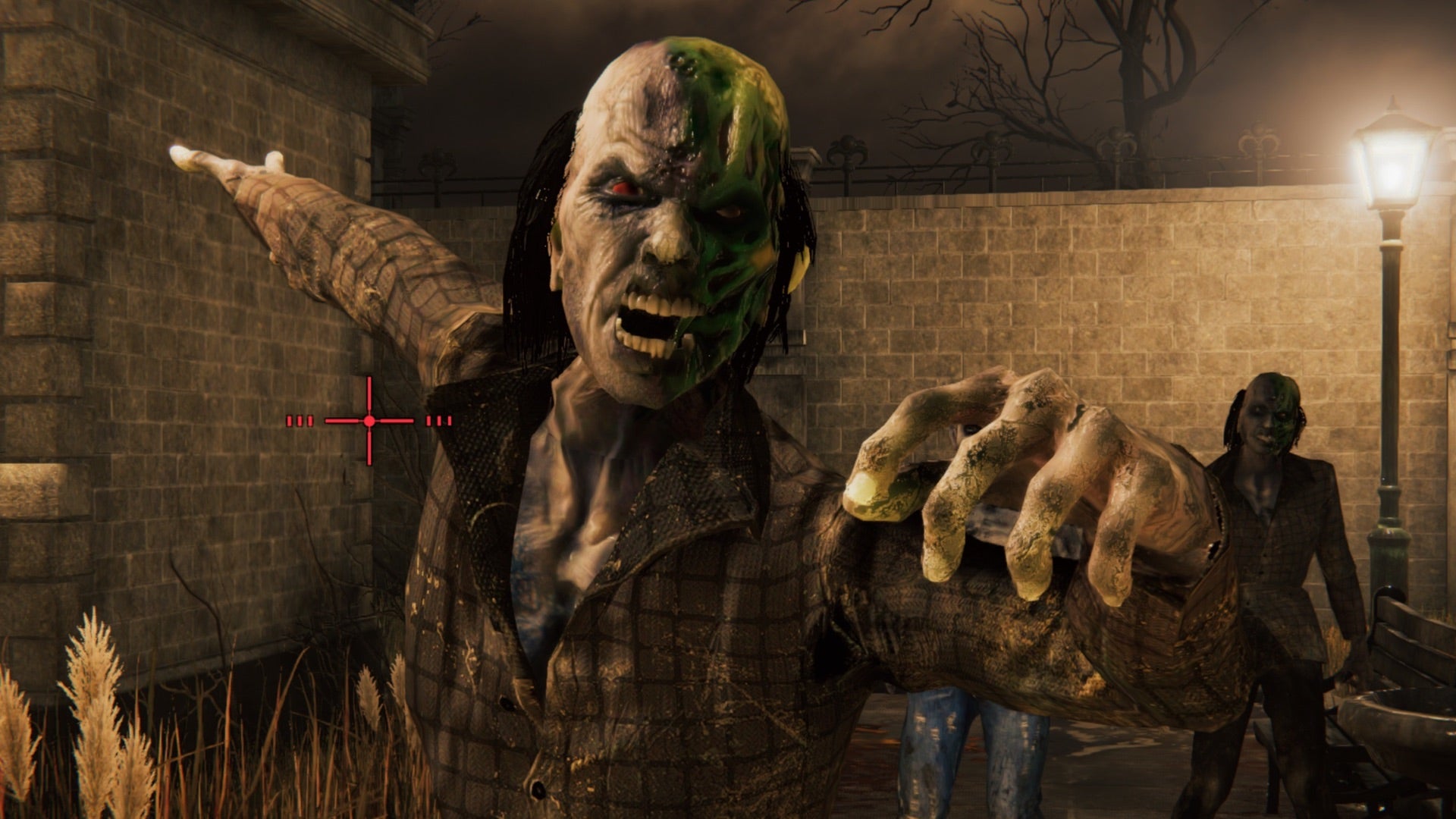 Retro spruce-up The House of the Dead: Remake is heading to PlayStation 5 this Friday, 20th January, promising "adjusted" graphics and performance.
Developed by Forever Entertainment and MegaPixel Studio, which previously collaborated on the similar Panzer Dragoon remake, House of the Dead: Remake is an updated version of Sega's beloved 1997 arcade rail-shooter, giving the original's zombie blasting action a fresh lick of modern-day paint.
Most obvious are the graphical enhancements, but House of the Dead: Remake also features new audio, updated controls (light guns are regrettably not standard on modern consoles), a new Horde mode that increases the on-screen enemy count, a photo mode, gallery, leaderboards, and achievements. There's also support for local two-player co-op.