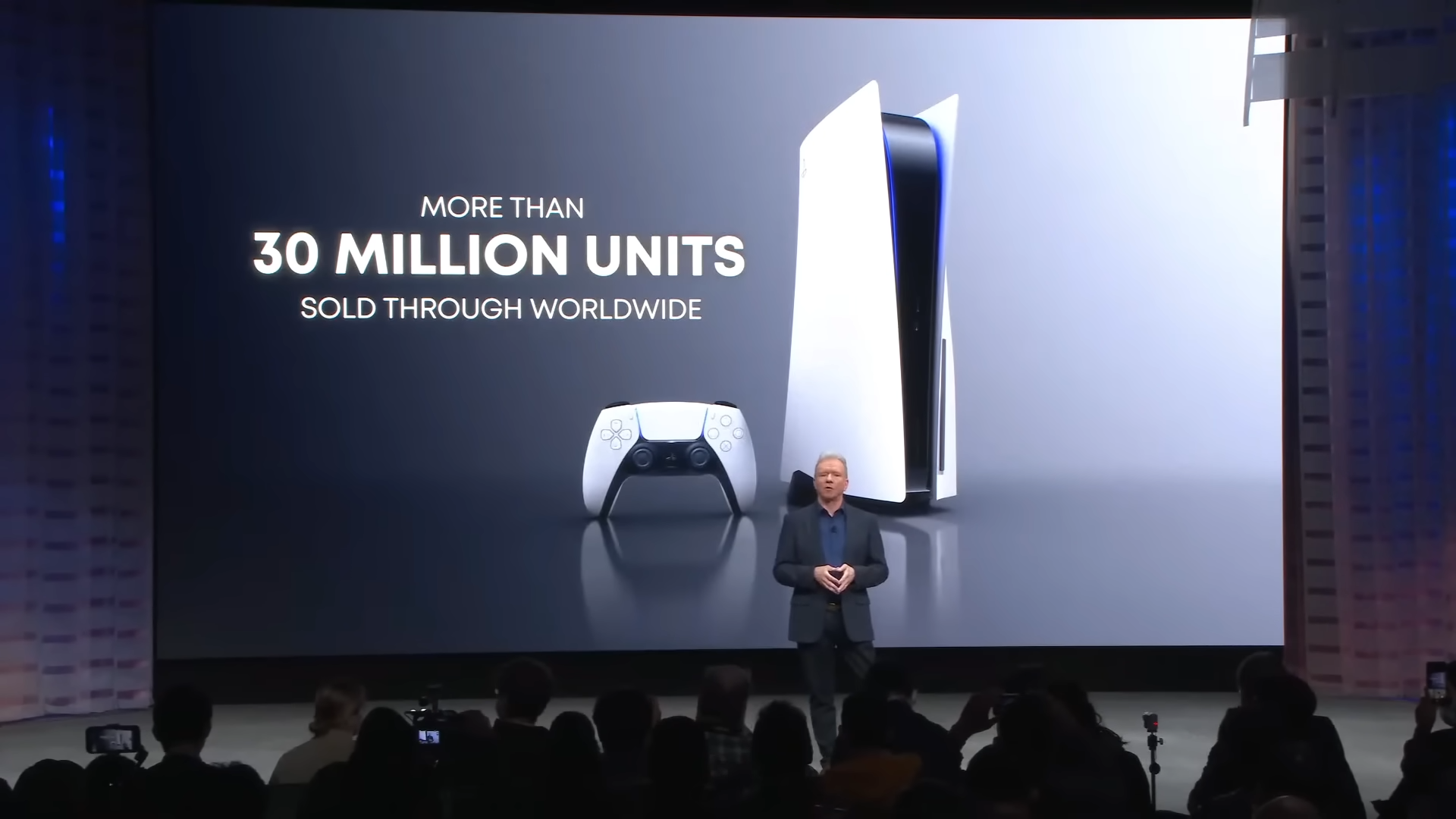 In the torrent of CES news, Sony announced that it has now sold more than 30 million PlayStation 5 consoles worldwide, an increase of five million sales since the release of the last sales figures in October.
This is despite the fact Sony raised the price of the console in a number of territories in August. Sony also declared that the global console shortage is over.
"Everyone who wants a PS5 should have a much easier time finding one at retailers globally, starting from this point forward," said PlayStation chief Jim Ryan.
It's been a long road to get to this point. The PlayStation 5 launched in November 2020 at the height of the global COVID-19 pandemic. This led to global supply chain issues, resulting in a shortage of consoles for over two years of the console's life.
Ryan addressed the situation, thanking PlayStation fans for their patience as the company "managed unprecedented demand amid global challenges over the past two years."
Taking a quick look at several UK retailers, it appears Sony's statement has held true, with both the disc and digital edition of the PlayStation 5 readily available.
We may finally see the end of what has been a protracted cross-gen period, which many have felt has held back the technical progress of games.